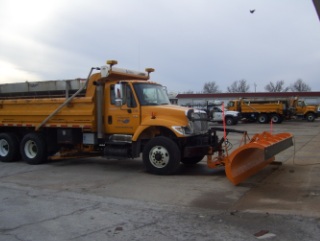 With the winter weather making its way through the Ozarks, MoDOT Crews have been out all night monitoring the road temperatures.
MoDOT Communications Manager Jennifer Williams is urging drivers to use caution as the road conditions in the Ozarks continue to deteriorate.
She says crews will remain on the roads throughout the night, and once the road temperatures fall to below freezing they will begin to treat the roads.
Williams said if they would have started the treatment earlier, the salt would have gotten washed away. So she says they are doing it later to treat the roads as the freezing rain begins overnight.
She is urging drivers that if you don't have to travel, just stay home.
You can check current road conditions by clicking here.