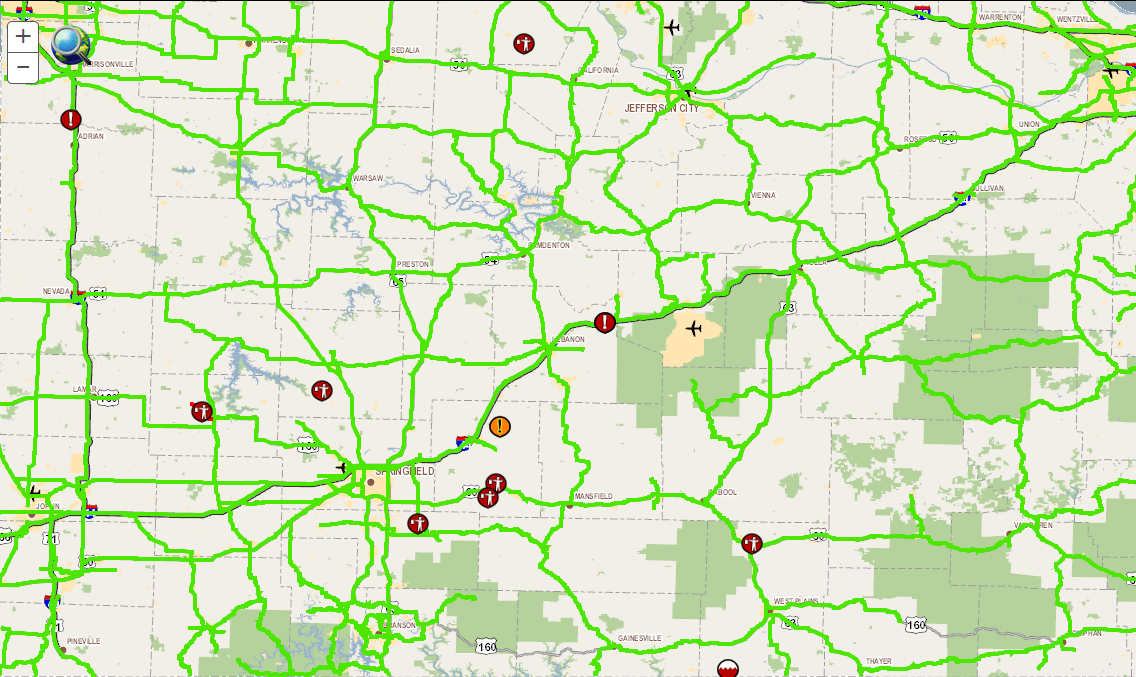 Winter Weather is already hitting many parts of Missouri Friday morning and roads are expected to become treacherous by Friday night.
A wintry mix of rain, freezing rain, sleet and snow will be affecting much of central, south central and southwest Missouri, especially east of Springfield throughout Friday and Saturday.
The National Weather Service is already warning drivers of major travel impacts across the area.
You can check road conditions across Missouri with the MoDOT Traveler Map.