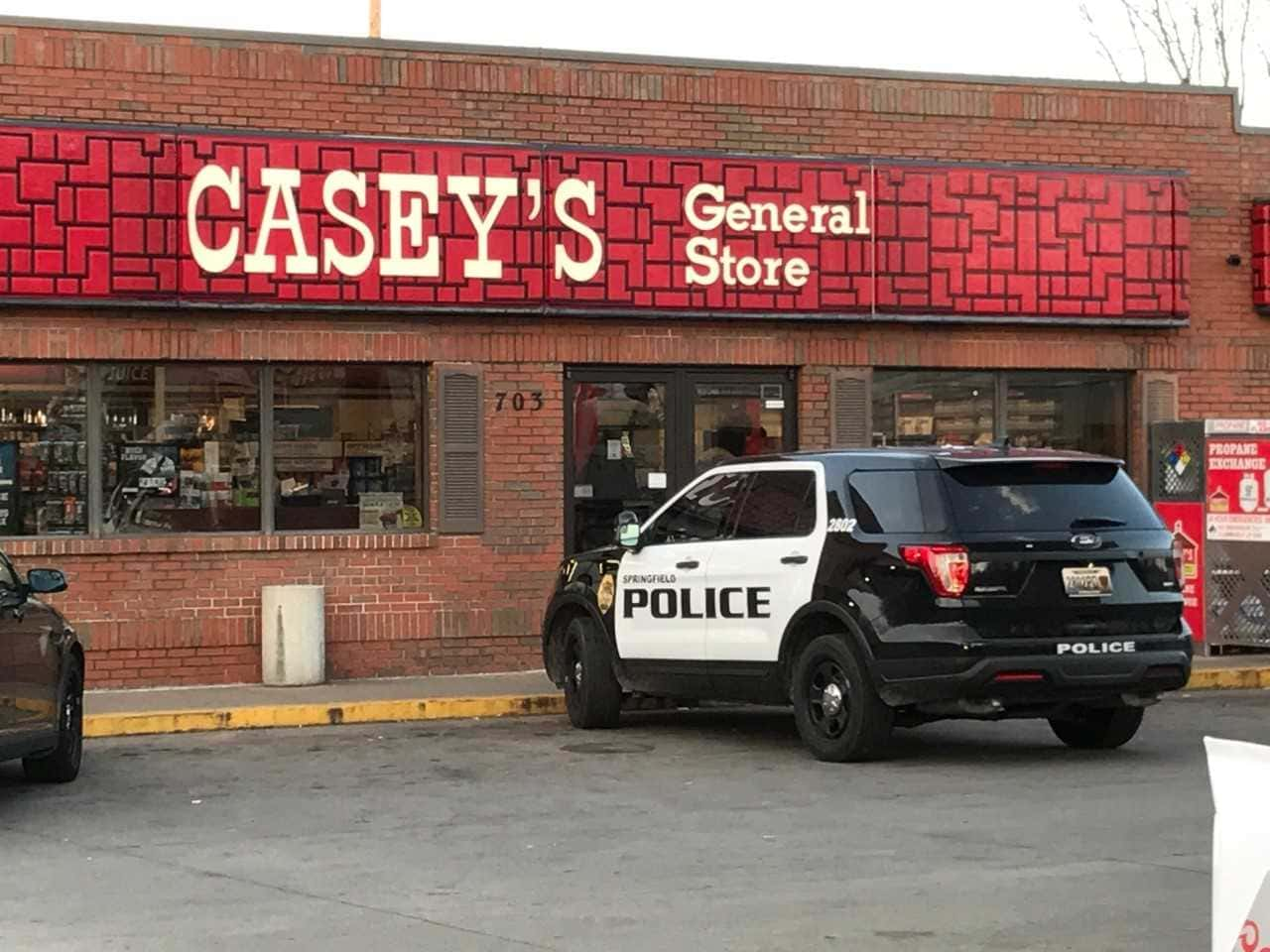 Photo by Intisar Faulkner, KTTS News
Police are investigating after a man wearing a mask and dressed in all black robbed a manager outside the Casey's General Store on Scenic near State in Springfield Thursday morning.
It happened around 7:10 a.m.
Police tell KTTS News Reporter Intisar Faulkner at the scene the manager didn't see a weapon, but thinks the robber had one.
The man grabbed cash from a money bag and took off running.
Officers set up a perimeter in the area and brought in a tracking dog, but cleared the scene around 8:15 a.m. after failing to locate a suspect.
Casey's General Store Robbery South Scenic 1-3-19