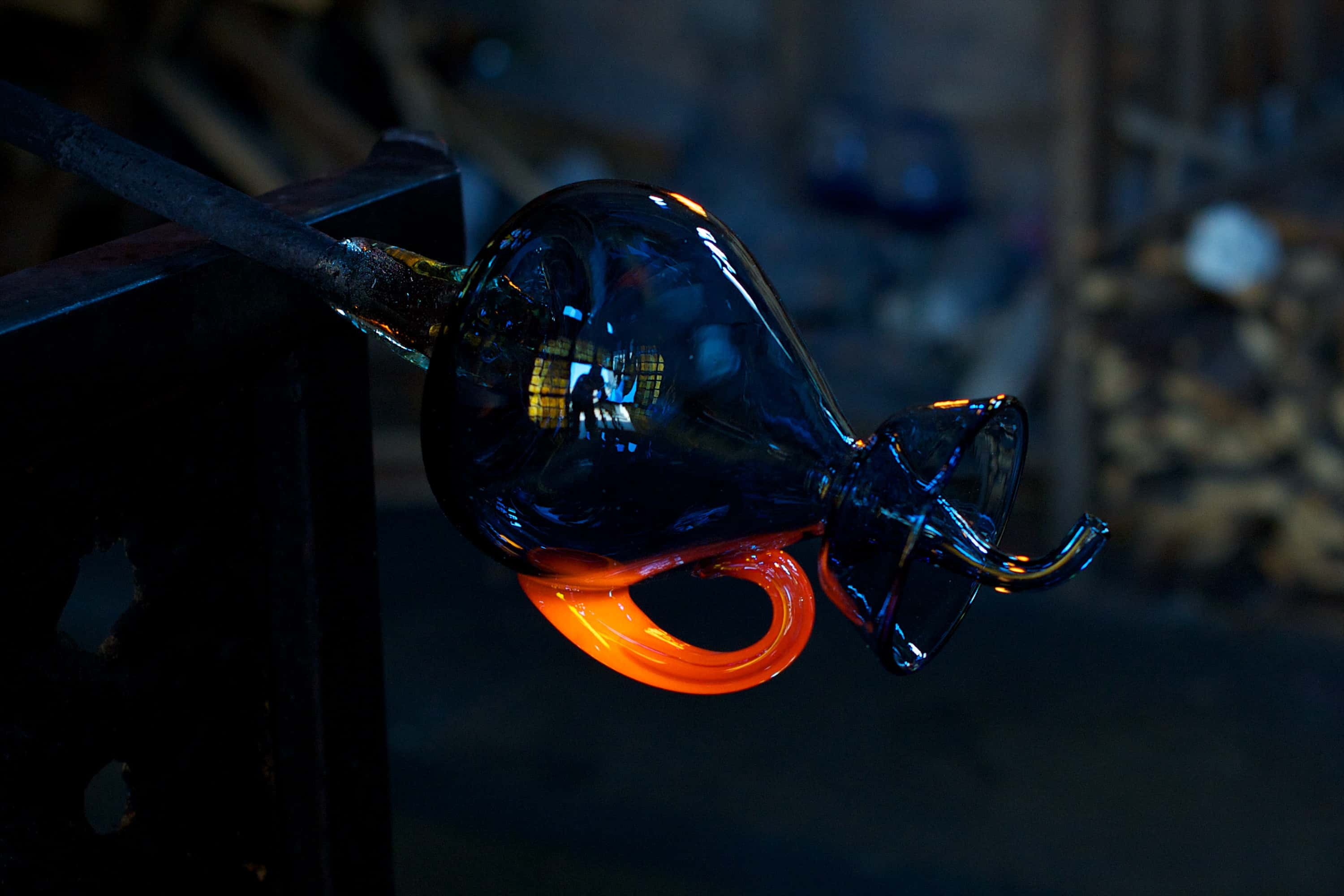 PALMA DE MALLORCA, SPAIN - AUGUST 14: A glassblower works on a creation at the Gordiola Glass Factory on August 14, 2013 in Algaida, Palma de Mallorca, Spain. The Gordiola family have created beautiful glass pieces since their business began in Palma de Mallorca in 1719. The current factory was built in Algaida in 1969 and today, Gordiola Glass Furnaces have a team of 10 professional glassblowers who produce about 27,000 pieces a year in their glass furnaces. Many pieces are sold in their Mallorca stores as well as fairs around the world, especially the USA, Germany, France, England and Italy. The glassblower factory in Algaida has been visited by numerous European Royal Families and their pieces adorn the suites and dining rooms of countless luxury hotels. (Photo by Carlos Alvarez/Getty Images)
A well-known business in downtown Springfield closed on Christmas Eve. The Springfield Hot Glass Studio is owned and operated by Gabe and Terry Bloodworth.
Terry began glass blowing at Silver Dollar City in 1977 and passed down the technique to his son.
The studio has been around for the past 16 years, hand making glass items from ornaments, to earrings, to dishes.
Bloodworth says business was doing good but he's looking to retire.
The cost of materials to create the one of a kind pieces has also gone up about 30%.
Gabe will head to his father's old stomping grounds at Silver Dollar City to continue glass blowing.