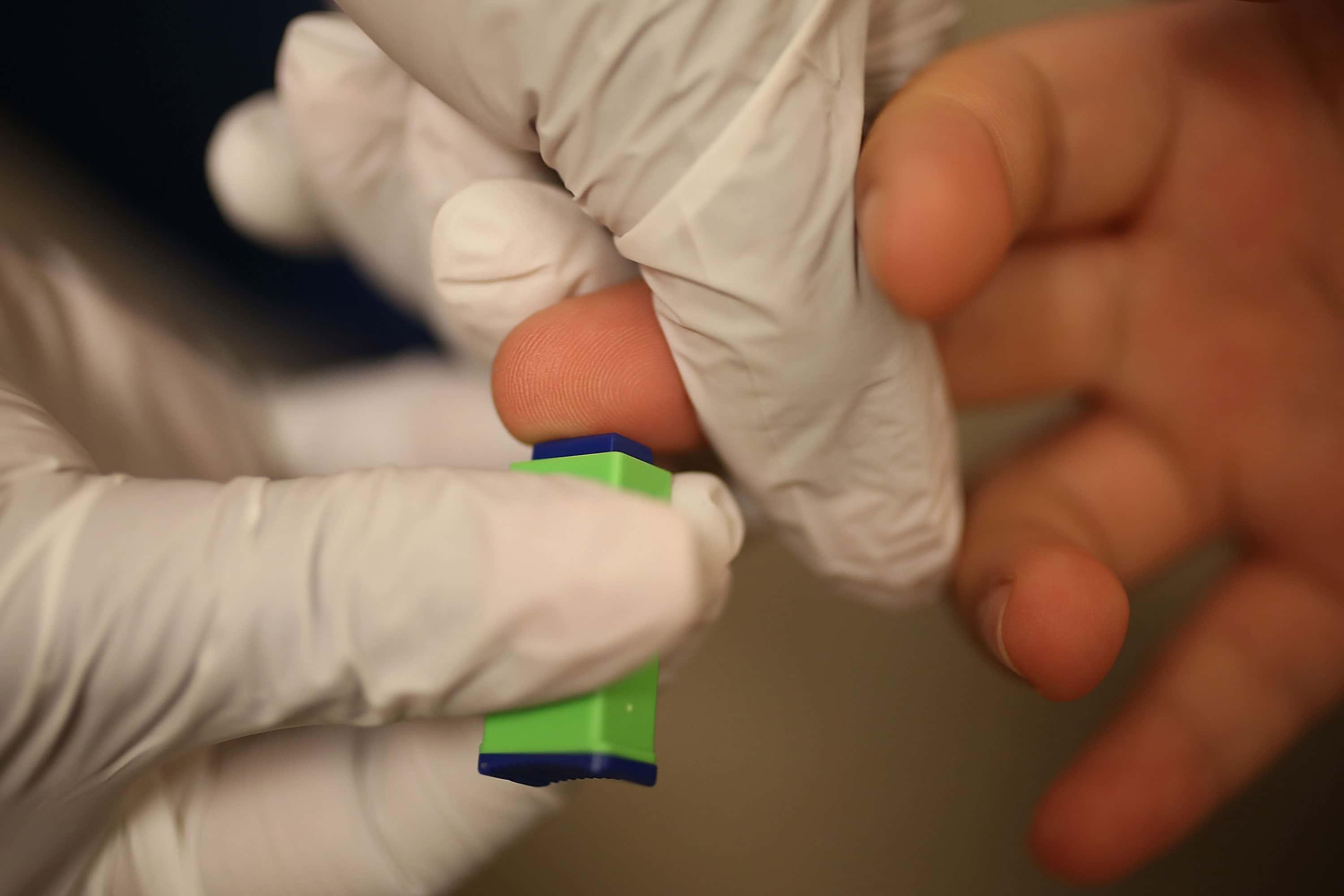 MIAMI, FL - JUNE 27: A medical assistant uses a pin prick to draw blood from a patient on National HIV Testing Day at a Planned Parenthood health center on June 27, 2017 in Miami, Florida. Planned Parenthood and other health care providers are offering the free service during the annual event in hopes of encouraging people to get tested for HIV and become educated about their status. (Photo by Joe Raedle/Getty Images)
COLUMBIA, Mo. (AP) — Central Missouri is seeing a dramatic increase in HIV diagnoses.New HIV diagnoses in Missouri increased by more than 10 percent between 2013 and 2016, which is the most recent state data available.
But the increase was much steeper in the 40 central counties, with new HIV diagnoses climbing by nearly 170 percent during that same period.