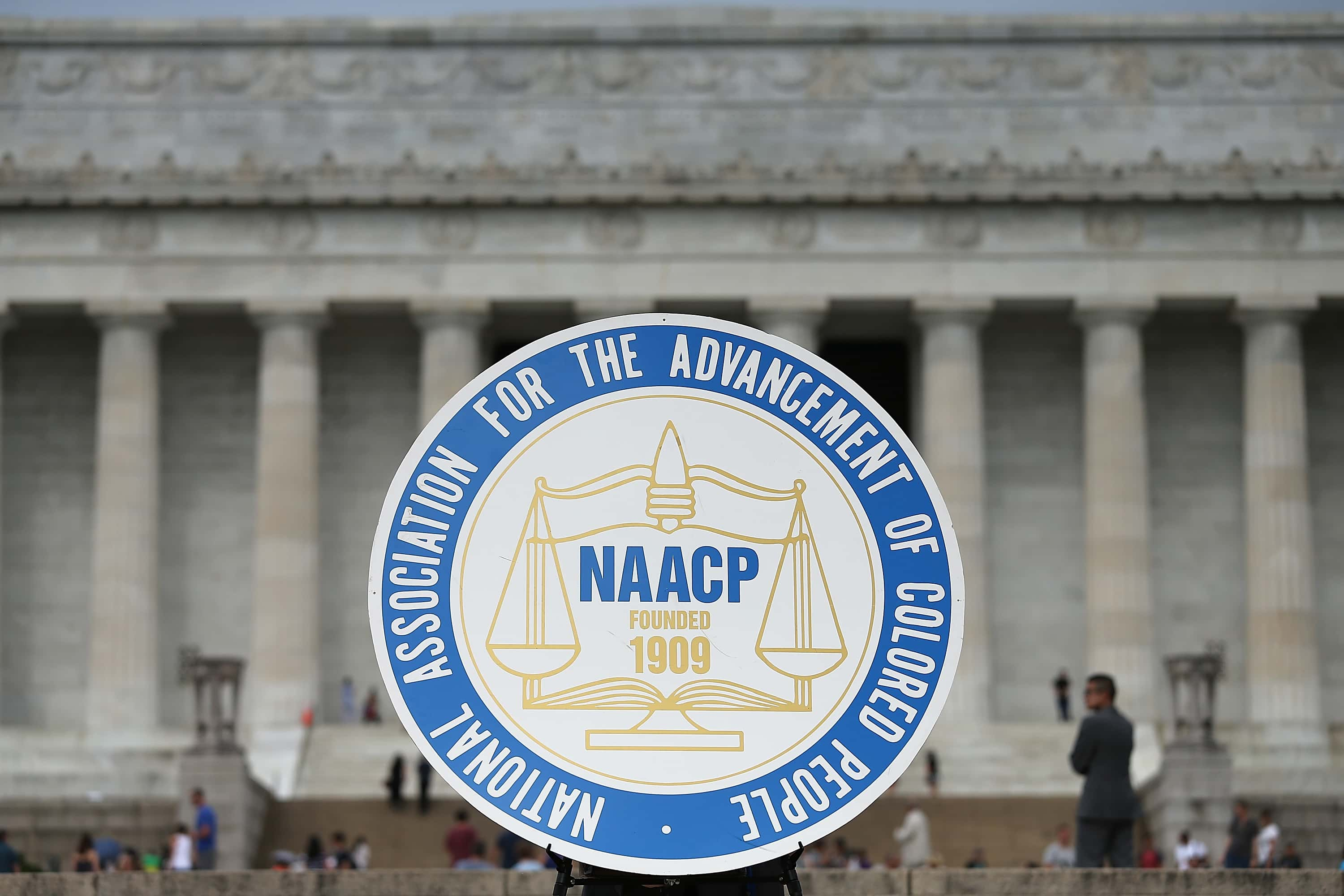 WASHINGTON, DC - JUNE 15: A logo is seen for the National Association for the Advancement of Colored People as NAACP President and CEO Cornell William Brooks speaks during a press conference at the Lincoln Memorial June 15, 2015 in Washington, DC. Brooks announced "America's Journey for Justice," an 860-mile march from Selma, Alabama to Washington, D.C. and a campaign "to protect the right of every American to a fair criminal justice system, uncorrupted and unfettered access to the ballot box, sustainable jobs with a living wage, and equitable public education." (Photo by Win McNamee/Getty Images)
New leadership will be sworn in tonight for the Springfield chapter of the NAACP.
Current President Cheryl Clay will be honored for her 10 years of service.
The event is open to the public and starts at 6:30 p.m. at Drury's Diversity Center.