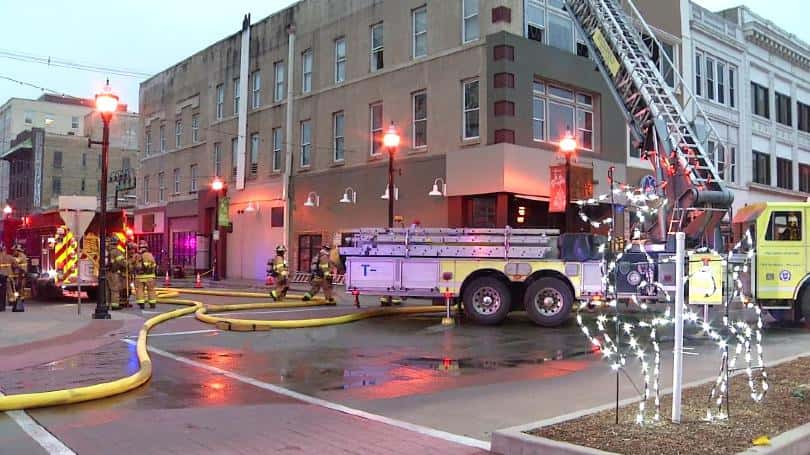 Photo: KY3
The Springfield Fire Department blames this morning's fire at Civil Kitchen on Park Central Square on an electrical fire on the roof.
The fire marshal says it was an accident.
The fire is out.
Crews have cleared the scene.
Original Story:
Crews reported to a fire this morning at Civil Kitchen on the Square in Springfield.
The flames are now under control, but the area is blocked off for clean up.
It started on the third floor and spread to the roof.
No injuries were reported.