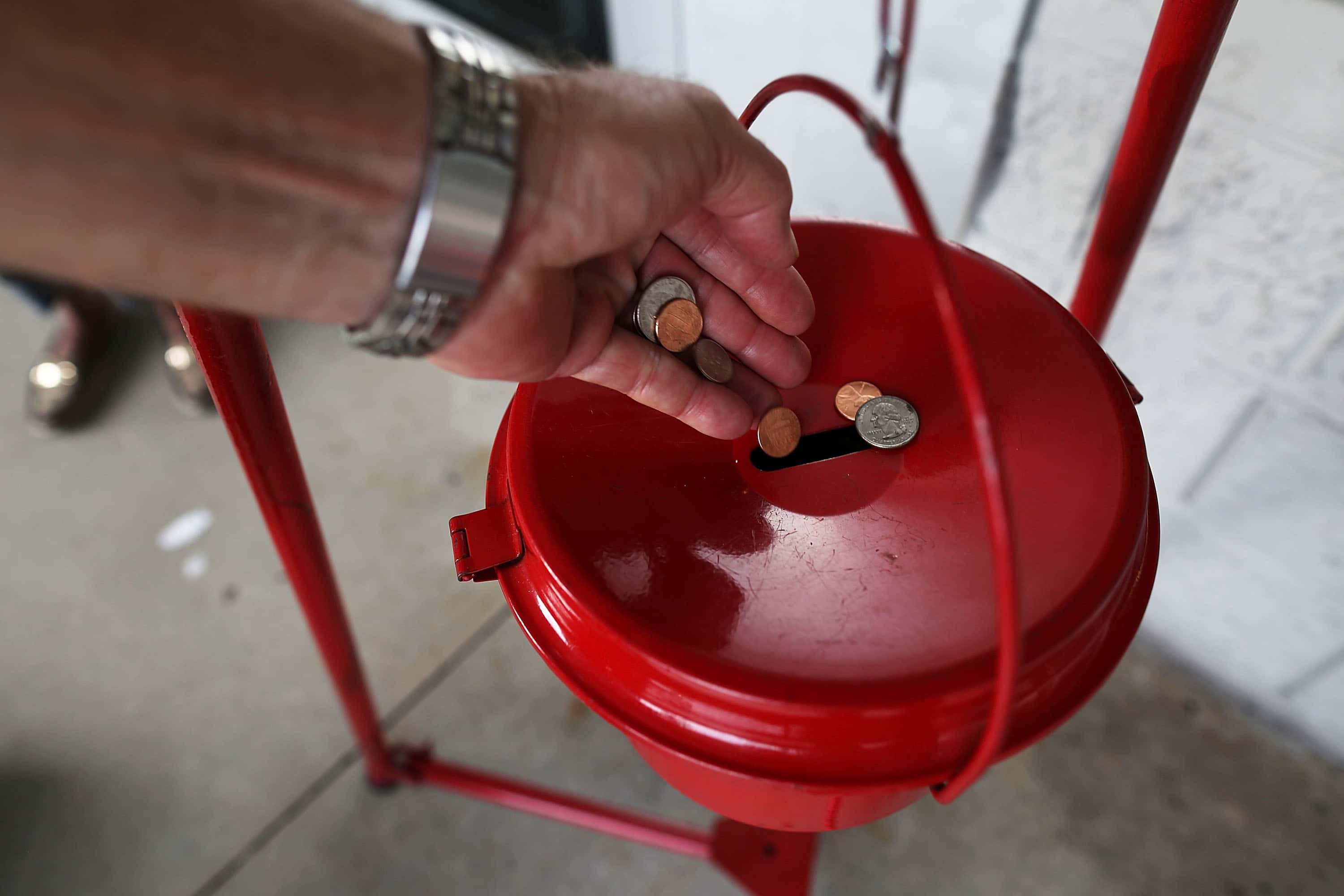 Photo: Getty Images
With only five days before Christmas, The Salvation Army in Springfield is in desperate need of more donations for their Red Kettle Campaign.
Major Butch Frost with the Salvation Army says they are $640,000 short of their $1 million goal.
"Right now we have currently raised about $354,000 of our $1 million goal," Frost says. "So we are sitting at 35 percent at this current time."
Frost adds this is down about 20 percent from where they were last year.
Frost says they are getting a little nervous because there Red Kettle Campaign counts for one-third of the budget for the whole fiscal year. The Salvation Army uses some of the money first and foremost to make sure everyone has a good Christmas, making sure every kid has a gift to open on Christmas Day.
It also goes toward funding the Harbor House Program and other feeding and housing programs.
Frost says he is at a loss for words as to why the numbers this year are so low.
"In all honesty, I don't know what is going on this year, I know last Christmas we thought we were struggling a little bit, but Greene and Christian County pulled through." Frost says.
Frost continues by saying they still have until Christmas Eve for those Red Kettles to fill up.
If The Salvation Army doesn't hit its goal, then it will have to take a hard look at its budget and re-evaluate all programs and services.
Here is how to donate provided by the Salvation Army of Springfield:
Cash, Check or Coin can be dropped in the Red Kettles
Donations can be made On-Line at:
Our On-Line Fundraiser Team Page : https://give.salvationarmyusa.org/team/186390
TEXT: SGF to: 41444 to donate from a mobile device
Donations can also be mailed to: The Salvation Army – P.O. Box 9685, Springfield, MO 65801
Donations can also be delivered to our 1707 W. Chestnut Expressway location.