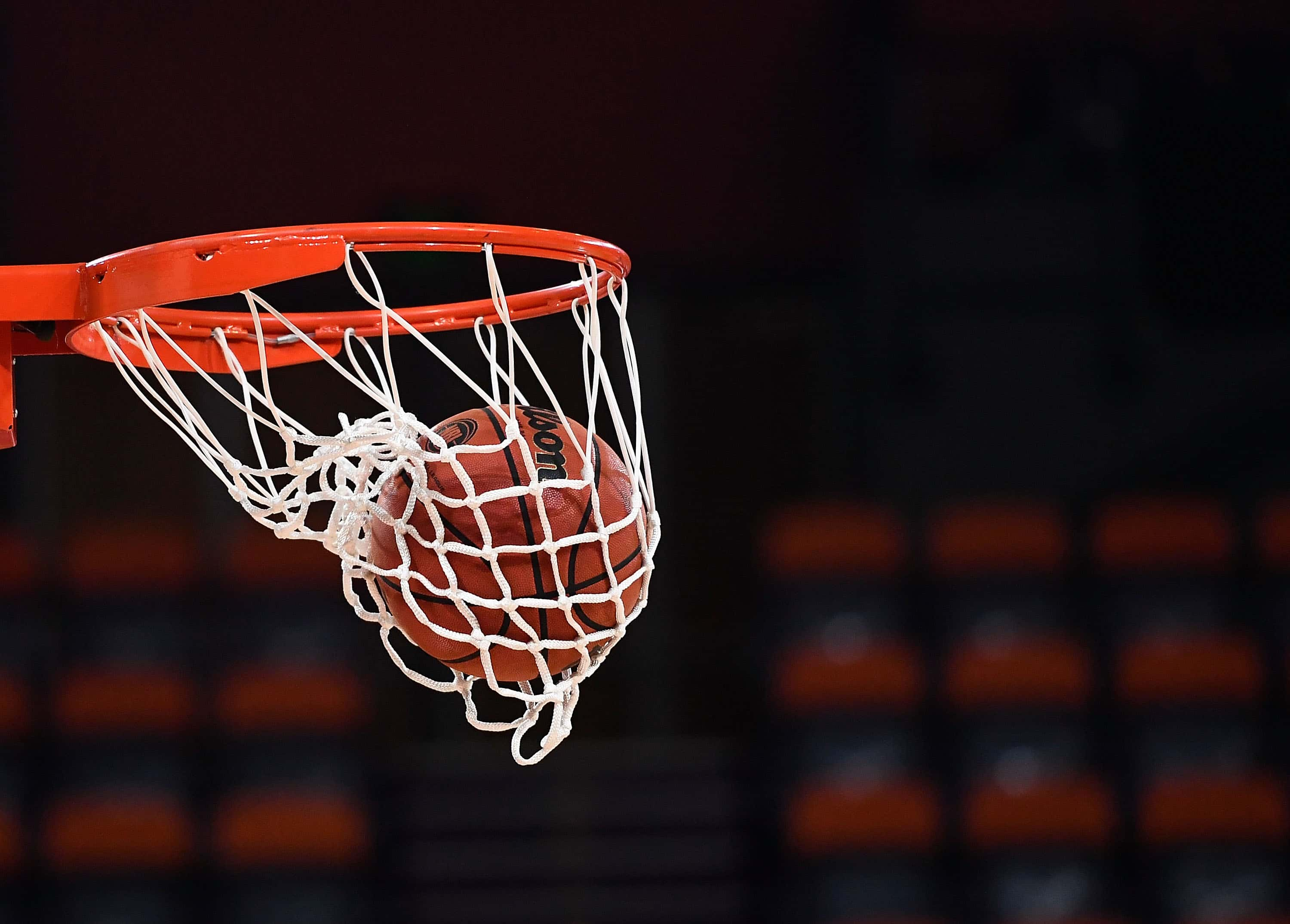 Photo by Ian Hitchcock/Getty Images
A second-half charge by Missouri State wasn't enough as the Bears fall to Arkansas State 71-63 in Jonesboro.
The Bears fall to 4-7 on the season.
Here is the game recap provided by Missouri State Athletics:
JONESBORO, Ark. – Keandre Cook scored a game-high 18 points and helped lead a second-half charge by visiting Missouri State here Tuesday, but it was not enough as the Bears (4-7) fell to Arkansas State, 71-63.
Missouri State, which matched a season high with 18 turnovers, also got 14 points from Tulio Da Silva. Szymon Wojcik led MSU on the glass with seven rebounds.
Arkansas State (5-6) was led by Grantham Gillard who scored 17, including 4-of-5 from 3-point range.
There were eight lead changes in the first half after the Red Wolves scored the first eight points out of the gates. But, the Bears rallied behind solid defense to lead 11-10 at the 11:39 mark after a pair of free throws by Ryan Kreklow.
Missouri State then held ASU without a field goal — and 13 straight misses — over a key 11-minute span to lead 16-12 at the 8:35 mark after a triple by Da Silva.
Obediah Church threw home a well-executed dunk with just over three minutes left in the first half to give the visitors a 23-22 lead. However, A-State then exploded with 13 points before the intermission to lead by 12 in short order. The Red Wolves put together four consecutive possessions with 3-4 points to rally from one point down to a 12-point lead in the span of 98 seconds.
Jarred Dixon added a late free throw for MSU to give the home side into a 35-24 halftime lead.
In the second half, Missouri State fell victim to the 3-point shot at inopportune times to trail by as many as 16 with Gillard and Marquis Eaton engineering key runs by the Red Wolves. A layup by Gillard with 10:37 to play gave Arkansas State a 51-35 lead.
But MSU had some fight left, reeling off seven straight points over the next minute, including four points by Dixon and a trey by Kreklow, to get the deficit down to nine.
Cook then took the controls and scored 12 of MSU's next 14 points. Three of his buckets got the Bears within seven points of the lead, but MSU could get no closer. The Bears' defense held A-State to just two field goals in the last 10 minutes of the game, but it failed to capitalize on the offensive end and was forced to foul late.
Arkansas State converted 30-of-35 (.857) free throws on the night – both season highs by Missouri State opponents – including 18-of-22 in the second half.
An otherwise frustrating evening was highlighted by the Bears forcing 15 turnovers and holding the Red Wolves to 34 percent from the field (16-of-47). A-State was able to convert 9-of-20 (.450) 3-pointers and limited the Bears to just three second-chance points on the night.
For its efforts, coach Dana Ford's team finished 19-of-48 (.396) from the field, 4-of-20 (.200) from 3-point range and 21-of-26 (.808) at the stripe. MSU was also out-rebounded 36-31.
The Bears return to JQH Arena on Saturday to take on Arkansas-Pine Bluff (3-7) at 1 p.m. For the UAPB game, all general admission bleacher tickets are $5, and game-day tickets in sections E, J, O and P are just $15.