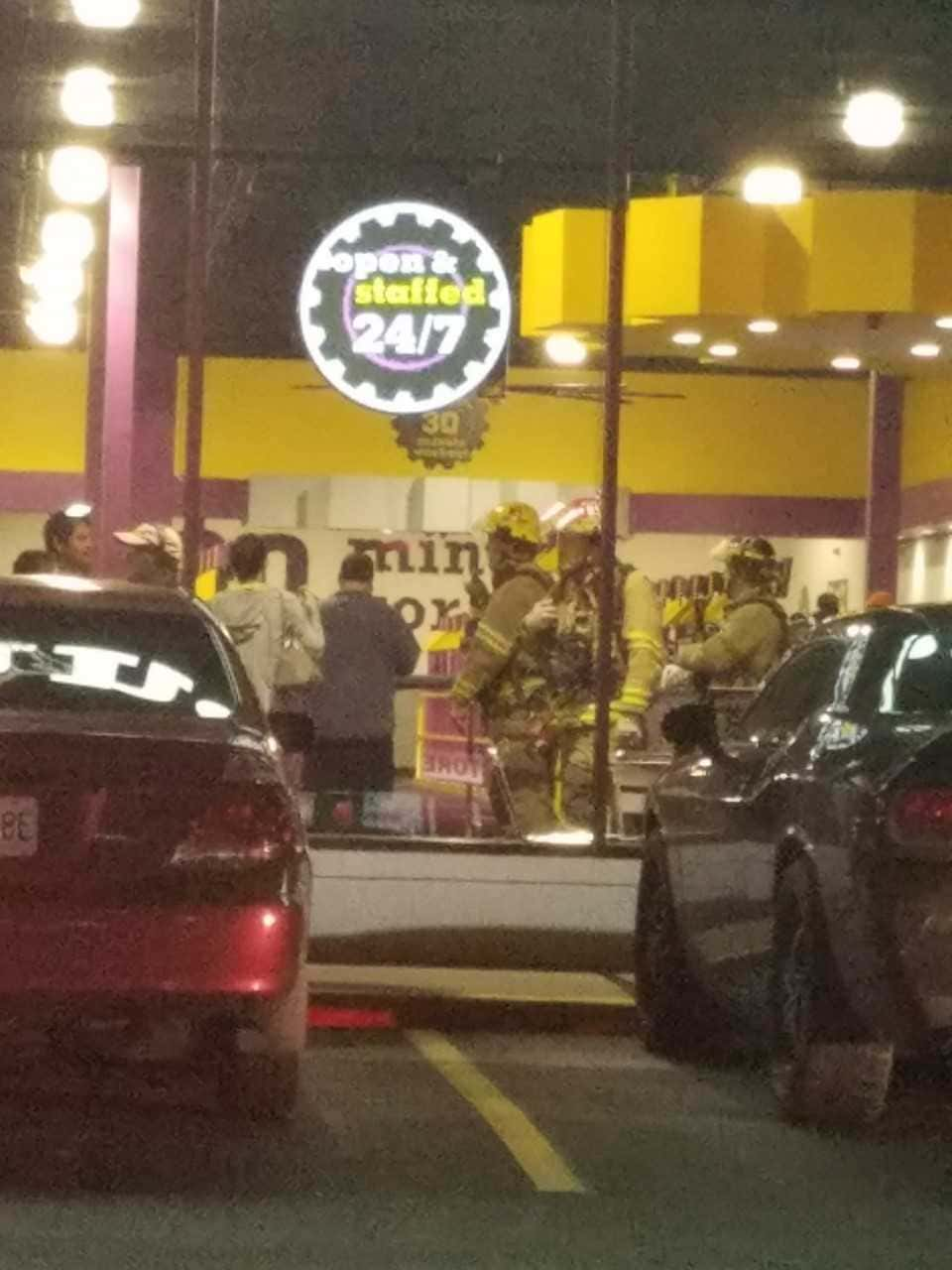 Firefighters in Springfield responded to a possible building fire at the Planet Fitness on South Campbell Monday night.
A battalion chief tells KTTS News there was no fire, but rather smoke that was sucked into the building  from someone burning leaves in their backyard two blocks east of the building.
The building was evacuated. There were no reports of any injuries.
The facility was reopened about a half hour later.

Photos from Planet Fitness South Campbell