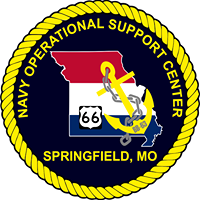 NOSC in Springfield
There will be a Frocking Ceremony today at the Navy Operational Support Center (NOSC) in Springfield.
There are 13 sailors that are selected for advancement this year, 98% of sailors across the United States who tested to advance passed right here in Springfield.
Congratulations to the following NOSC Springfield Sailors selected for advancement!
IS2(Sel) Ferri Intelligence Specialist
MA1(Sel) Fiscus Master at Arms
MA2(Sel) Hawkins Master at Arms
QM2(Sel) Lewis Quarter Master
IT1(Sel) Wentland Information Technology
ABF2(Sel) Willoughby Aviation Boatswain's Mate
EN2(Sel) Cooney Enginerman
BM2(Sel) Lonergan Boatswain's mate
EN2(Sel) Phillips Engineman
BU2(Sel) Bassett Builder
CM2(Sel) Garoutte Construction Mechanic
CM2(Sel) Greenstreet Construction Mechanic
PS2(Sel) Gameros Personnel Specialist
The event will begin at 3 p.m. at the NOSC located next door to the Pythian Castle