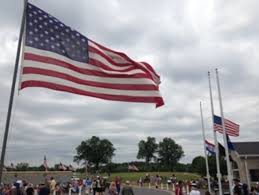 The efforts of a Missouri Congresswoman will pay tribute to a fallen soldier.
A report from Missourinet say Republican Vicky Hartzler sponsored a bill to rename the downtown post office in mid-Missouri's Columbia after Army Specialist Sterling Wyatt, who was killed while serving in Afghanistan in 2012.
President Trump has signed the measure into law.
There's no word yet on when the ceremony will take place to mark the name change.