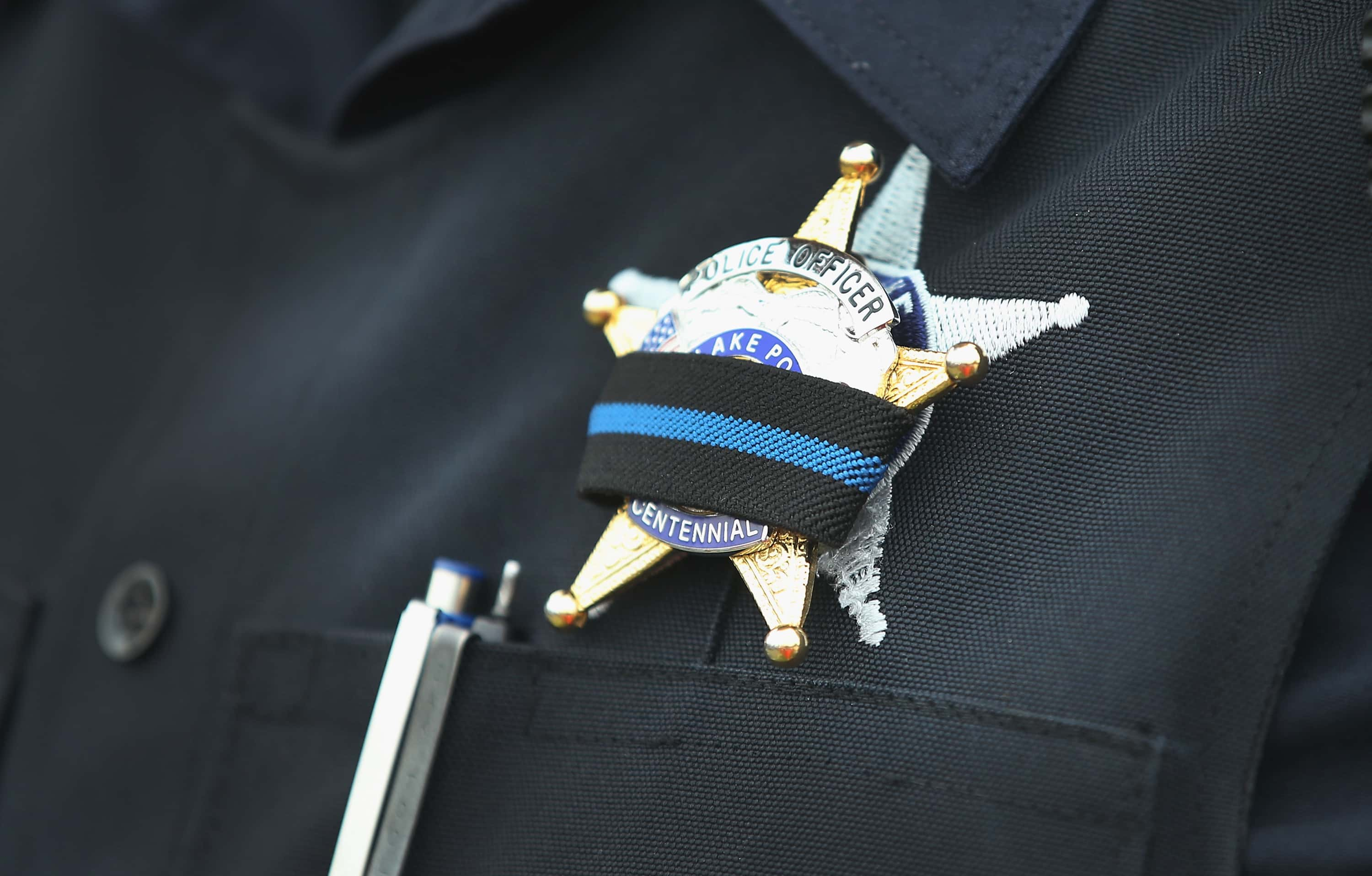 FOX LAKE, IL - SEPTEMBER 02: An officer wears a ribbon over his star to honor slain Fox Lake police officer Lt. Joe Gliniewicz, during a vigil held in his honor on September 2, 2015 in Fox Lake, Illinois. Gliniewicz was shot and killed yesterday during a foot chase with three suspects. (Photo by Scott Olson/Getty Images)
REPUBLIC, Mo. (AP) — A southwest Missouri city has agreed to pay $1.2 million to settle a lawsuit filed by the family of an epileptic Missouri man who was fatally shot by police after suffering a seizure while driving.
The Springfield News-Leader reports that the attorney for relatives of 48-year-old Destry Meikle announced the settlement Thursday. The city of Republic says it's waiting to hear back from the attorneys for its insurance company on the terms.
Meikle was killed in February 2016 after crashing into a pair of garages. Sgt. John Tinsley responded. Meikle ignored the sergeant's commands to turn off the engine and get out of the car. He said he fired when Meikle knocked him down and then appeared as though he might try to run him over. Before dying, Meikle told paramedics he had a seizure.
Greene County Prosecutor, Dan Patterson reviewed the investigation and found the shooting to be legally justified.
"The evidence is that Mr. Meikle was responsive," said Patterson. "And that he was looking over his shoulders before he backed up, striking the officer and knocking him down and then he shifted the car into gear."
Meikle's family pushed for charges, but Tinsley was cleared of wrongdoing.