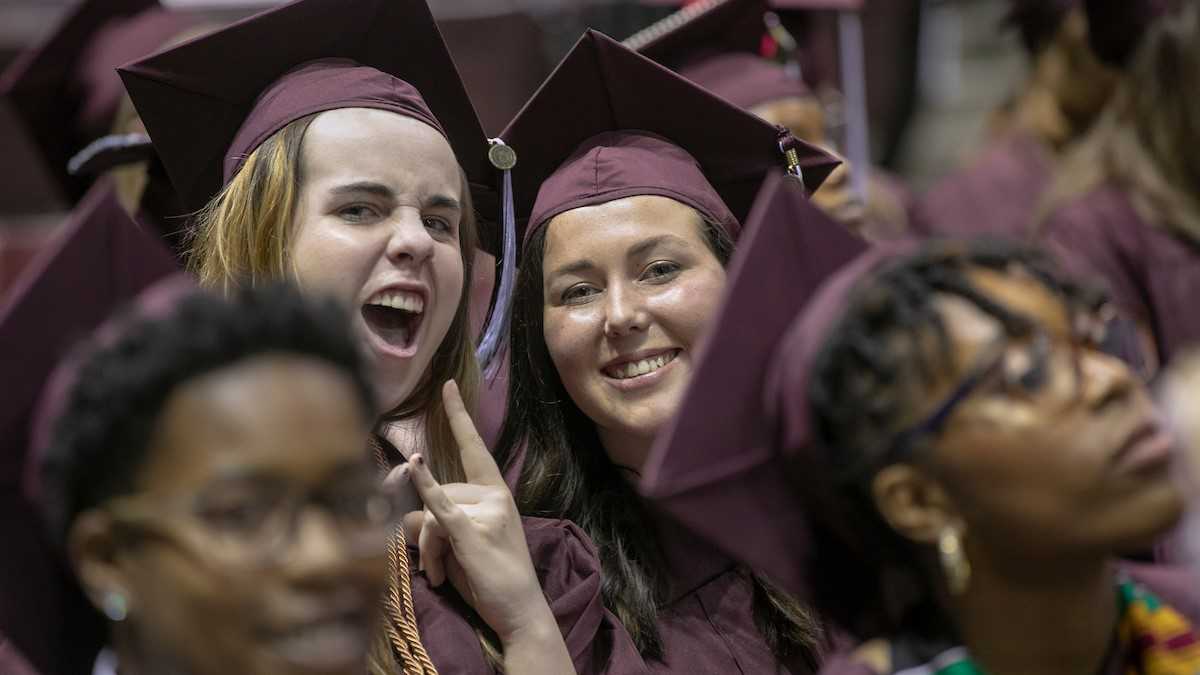 File Photo---Courtesy Missouri State University
Missouri State University is conferring 1,554 degrees to students at its 2018 fall commencement Friday.
The first ceremony was held at 10 a.m. and the second starts at 1:30 p.m. at JQH Arena in Springfield.
Students attending the first ceremony heard from State Senator Jay Wasson, who spoke and received the Governmental Excellence Award.
Former Missouri Governor Matt Blunt, who is addressing the graduating classes of the College of Business and College of Education in the afternoon session, is receiving the Bronze Bear Award.
Of the 1554 degrees conferred Friday, 1,187 are bachelor's degrees, 354 master's degrees, 12 doctorate degrees, and one specialist degree.
A total of 53 students are graduating summa cum laude (GPA of 3.9-4.0).