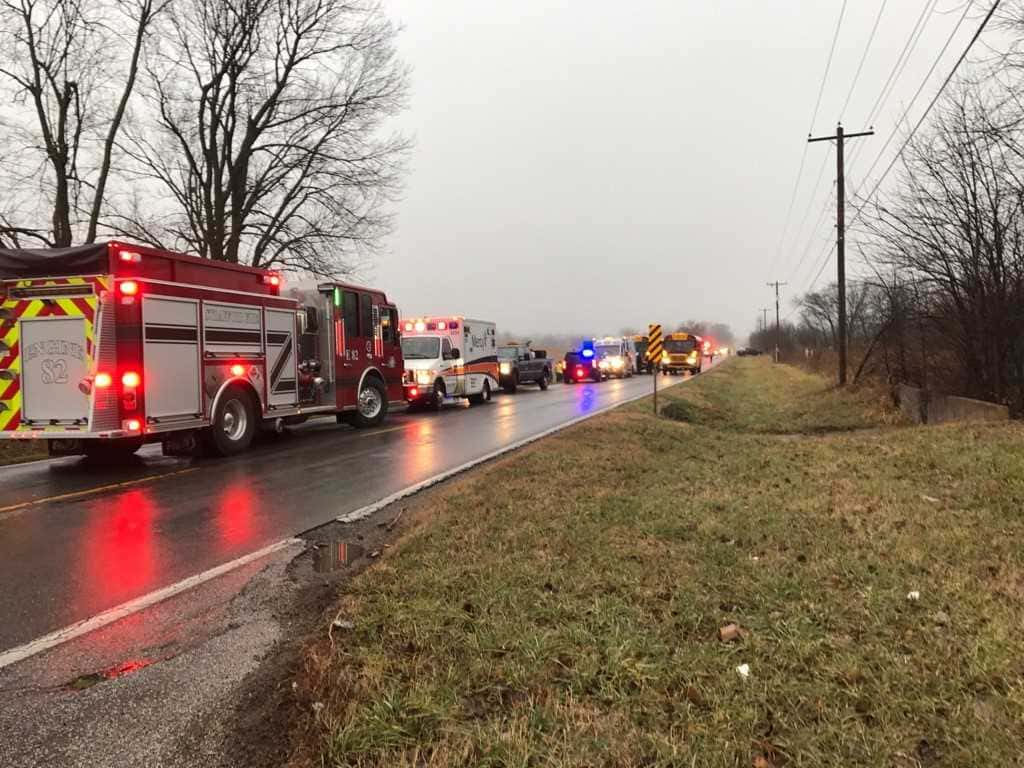 Photo by Intisar Faulkner, KTTS News
Four students sustained minor injuries in a crash involving a Springfield school bus, a pickup and a deer at Division and Mumford near Hickory Hills School.
R-12 Spokesman Stephen Hall tells KTTS News the pickup hit the deer, and the deer ran into the bus, which was carrying 38 students headed to the middle school.
The students injured complained of neck pain from the crash and were transported to a local hospital.
The wreck happened near the school around 7:30 a.m. Friday.
Hall says a second bus was brought in to take the kids to class.
Crash Involving Pickup, Deer and Springfield School Bus 12-14-18