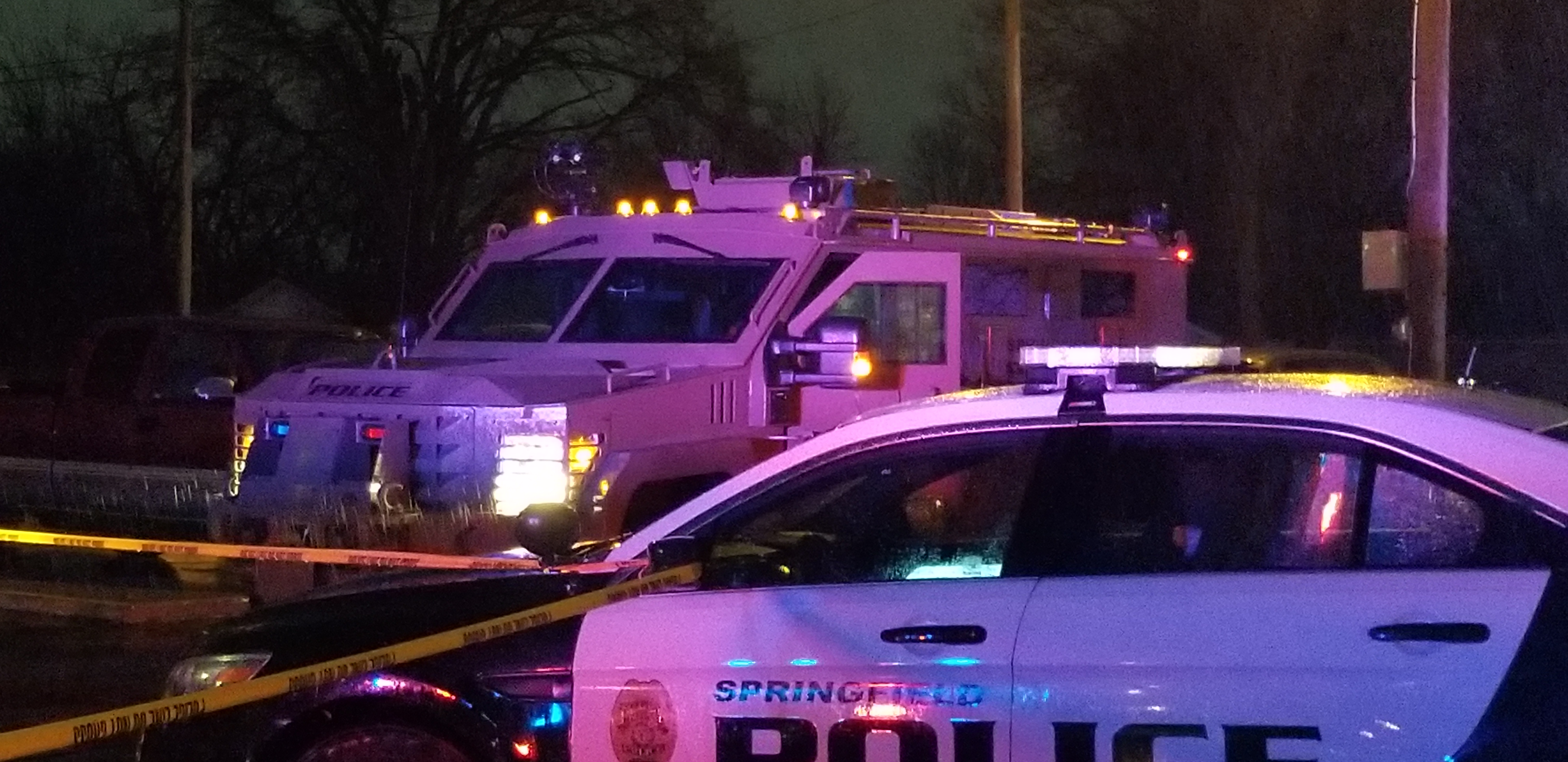 Police confirm one person was shot when three people broke into an apartment at the Essex Place Apartments on West Battlefield in Springfield Thursday afternoon.
The three intruders reportedly assaulted two people living there.
A resident of the apartment tells police he fired at a man who was robbing him.
Witnesses say they heard multiple gunshots.
Authorities say the person shot was one of the intruders, and they were taken to a local hospital.
Officers are looking for two more suspects.
Original Story: 
Springfield Police are working a shooting at the Essex Place Apartments near Battlefield and Fort.
There are reports that at least one person was shot.
Police are reportedly looking for suspects.
Streets have been blocked off in the area and a police K-9 is helping in the search.

Shooting at Essex Place apartments near Battlefield and Fort