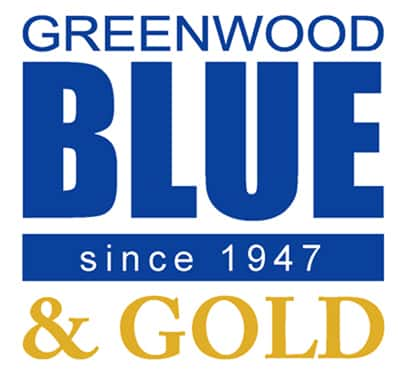 Parkview and Catholic are the number one seeds at the 73rd Annual Greenwood Blue and Gold Basketball Tournament, scheduled for December 26th-29th in Springfield.
The Vikings, seeded first in the Blue Division, will play Clever at 11:00 a.m. Wednesday, December 26th at Hammons Student Center.
Last year's Gold Division champs, Springfield Catholic, will try to defend their title, opening tournament play on December 26th against Ava at 11:00 at JQH Arena.
All Blue Division first round games take place at Hammons, while the Gold first round will be played at The Q.
Quarterfinal round games will be played beginning at 9:30 a.m. on Thursday, December 27th, with winner's bracket games in both the Blue and the Gold at JQH Arena, and consolation bracket contests taking place at Hammons.
Semifinal round matchups tip off at 4:00 p.m. on Friday, December 28th at The Q, with consolation bracket games at Hammons starting at 9:30 that morning.
The third place and championship games begin at 4:00 p.m. on Saturday, December 29th at JQH Arena, with consolation finals being played simultaneously at Hammons.
Here's the schedule for first round games:
Blue Division: Hammons Student Center 
#8 Strafford vs. Aurora  9:30 a.m.
#1 Parkview vs. Clever 11:00 a.m.
#5 Hartville vs. Spokane 12:30 p.m.
#4 West Plains vs. Mt. Vernon 2:00 p.m.
#7 Fair Grove vs. Hollister 5:00 p.m.
#2 Willard vs. Crane 6:30 p.m.
#6 Rogersville vs. Mountain Grove 8:00 p.m.
#3 Nixa vs. Branson 9:30 p.m.
Gold Division: JQH Arena
#8 Bolivar vs. Willow Springs 9:30 a.m.
#1 Catholic vs. Ava 11:00 a.m.
#5 Lebanon vs. Camdenton 12:30 p.m.
#4 Glendale vs. Marshfield 2:00 p.m.
#7 Greenwood vs. Stockton 5:00 p.m.
#2 Ozark vs. Buffalo 6:30 p.m.
#6 Mansfield vs. Reeds Spring 8:00 p.m.
#3 Republic vs. Skyline 9:30 p.m.