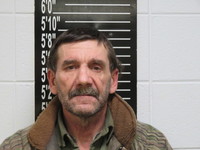 A man from Lampe is charged with animal abuse after Stone County authorities found two abandoned horses over the weekend.
Ray Clark also faces a drug charge after deputies found drugs in his home.
Deputies found a dead horse on Saturday near Persimmon Hill.
A second horse was in bad shape.
The Humane Society of Missouri helped deputies seize chickens, dogs and cats from Clark's home.