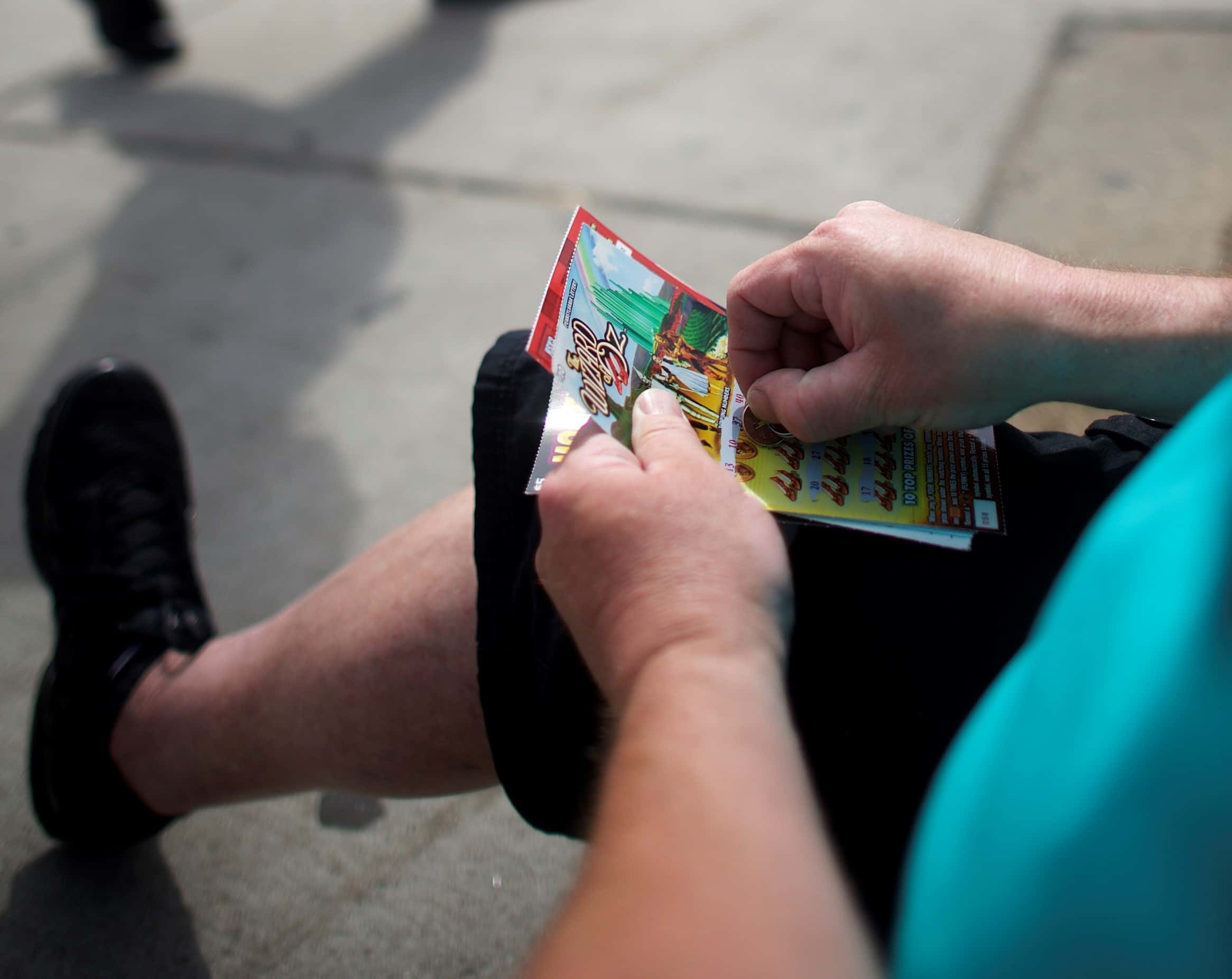 PHILADELPHIA, PA - MAY 15: In a return to normalcy, Richard McIlhenny, 47, scratches lottery cards across the street from the main staging area of the Amtrak passenger train crash site, which was carrying more than 200 passengers from Washington, DC to New York, and derailed May 12, 2015 in north Philadelphia, Pennsylvania. Eight people were killed and more than 200 others were injured in the crash. (Photo by Mark Makela/Getty Images)
A woman from Hollister has claimed the top prize of $500,000 in a holiday scratchers game.
Amanda Rodriguez says she was going through the car wash with her kids when she started scratching.
Rodriguez says when she saw the result she was so excited that she didn't even finish the car wash. She says she went back to the store immediately to have the ticket checked.
The clerk told her she needed to go to Springfield, but the Missouri Lottery office was closed over the weekend.
Rodriguez says she purchased her winning "Money Tree" ticket at 1st Stop, 220 Branson Hills Parkway, in Branson.
She is looking forward to using the money toward a new house and car for her family.