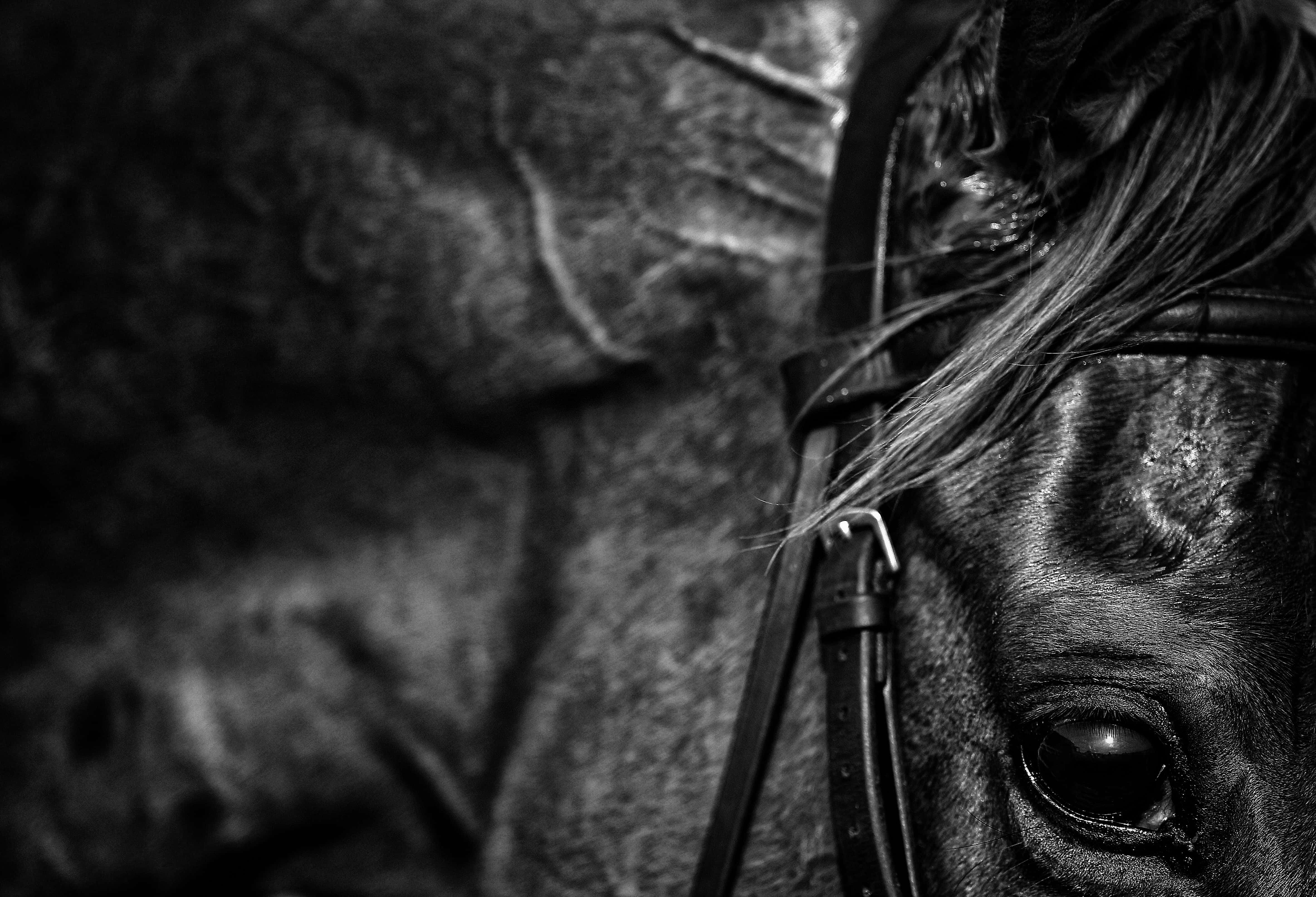 EXETER, ENGLAND - OCTOBER 23: (EDITORS NOTE: Image has been converted to black and white.) Detailed view of the eye of a horse at Exeter Racecourse on October 23, 2018 in Exeter, England. (Photo by Harry Trump/Getty Images)
Stone County authorities are trying to find the owners of two abandoned horses found near Persimmon Hill off Highway 86.
Deputies were called to the area Saturday night.
When they arrived, one horse was dead, and the other was very lethargic.
The Humane Society of Missouri is taking care of the horse that's still alive.