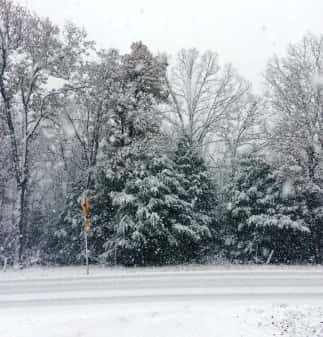 File photo
One to three inches of snow along the Missouri-Arkansas border: The National Weather Service says that's what we're looking at with snowfall amounts Saturday as the brunt of the winter storm is expected to affect Arkansas.
A winter advisory has been issued for Barry, McDonald, Ozark, Stone and Taney Counties from 6 a.m. Saturday through 6 a.m. Sunday.
Some light freezing rain will also be possible early Saturday, but icing is expected to be minimal.
North of the advisory area, snow amounts will drop off sharply, with just a dusting south of Highway 60, to flurries in the Springfield area and no snow in central Missouri.