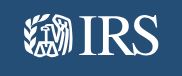 Citizens of Missouri might be happy to see their federal tax refunds go up this year—but their state refunds could be lowered, and they might even owe money.
Due to changes in federal law and a mistake on the state level, the taxes owed by citizens will be increasing across the board by as much as a few hundred dollars.
Professionals don't think the difference will be huge, however. The only exception is if you changed your withholdings in the middle of the year.
Click here to go to the IRS Withholdings Calculator.