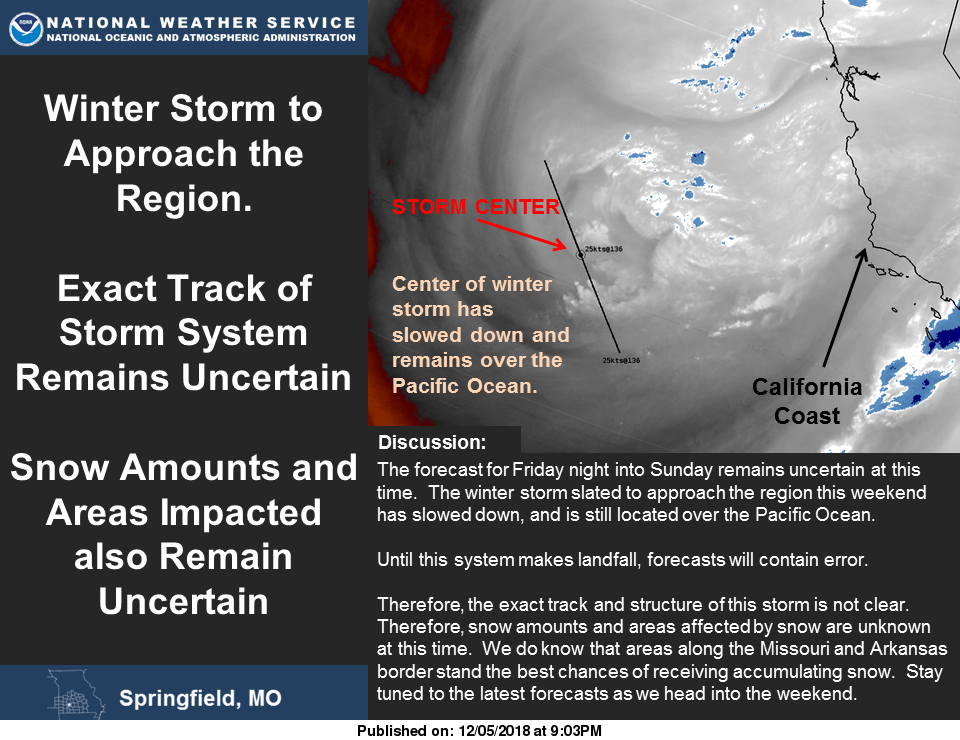 NWS in Springfield
The Ozarks is expected to get a winter storm for the weekend, the National Weather Service in Springfield says light snow will happen across portions of central Missouri, where a dusting of snow may be possible.
Meteorologists say Friday night into Sunday remains uncertain as the system has slowed down and is still located over the Pacific Ocean.
The exact track of this storm is not clear until it hits landfall.
A light wintry mix of freezing rain and snow will change to all snow Saturday and continue into Saturday night.
And a minor ice accumulation will be possible in areas right along the Arkansas and Oklahoma state line.