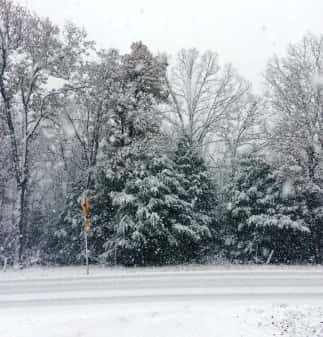 File photo
It's been almost four years since the National Weather Service in Springfield has issued a winter storm warning, but that could change for at least part of the Ozarks by this weekend.
The weather service says the wintry weather could start out as a mix of freezing rain and snow Friday night, before changing over to all snow on Saturday.
Accumulating snow is expected Saturday, continuing into Saturday night.
Higher amounts of three to five inches are possible south of Springfield, with lesser amounts around a trace up in central Missouri.
Forecasters caution we're still three days out, and any updates to the track of the system could result in big changes to the forecast.
Get the latest winter weather information and track interactive radar at KTTS.com.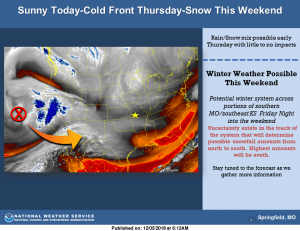 National Weather Service Springfield, MO