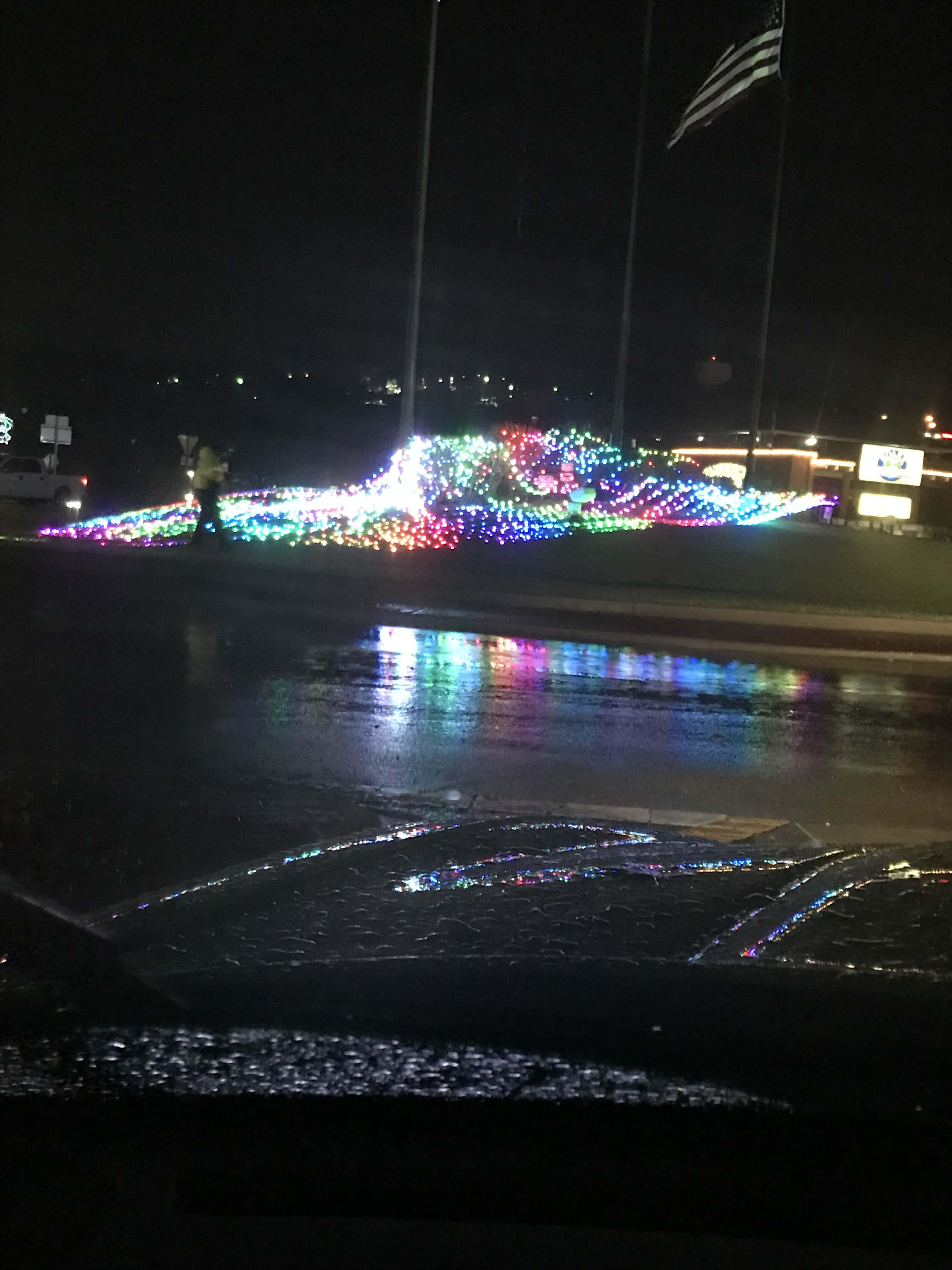 It's not likely the Tree of Light at the roundabout near downtown Branson will be going back up this season.
During the early morning storm that happened Saturday, December 1, the Christmas tree and the supporting pole at the roundabout were damaged beyond repair.
The tree is formed from 84 strands of LED lights attached to a flagpole and is located near the Cox Medical Center Branson campus.
What is left of the 80-foot Christmas tree will be cleaned up as soon as possible. City officials are working to get a formal damage assessment and cost estimate for repairs, however, it is unlikely the Christmas tree will be put back up this year.
The City first purchased and put up the tree in 2016.