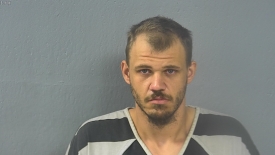 Nichlos Littlejohn provided by the Greene County Sheriff's Office
A man from Springfield, who was wanted for assault, forgery, and delivery of a controlled substance, was captured by U.S. Marshals.
Federal officials captured and arrested Nichlos Littlejohn.
Littlejohn was wanted by police in Springfield.
Investigators believed he stayed on the run in the area.