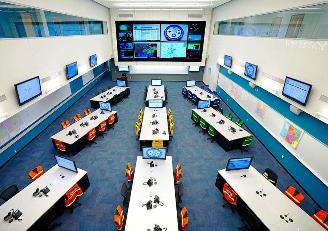 Courtesy Springfield-Greene County Emergency Management
Trees came smashing down onto cars, signs, power poles and even homes in the Springfield-Greene County area late Friday night and early Saturday morning as severe thunderstorms that may have produced tornadoes blew through the area.
Emergency Management Director Larry Woods tells KTTS News Director Don Louzader while there were damage reports from all over the county, the storm seemed to center itself over the central part of the county in a diagonal west to east pattern.
Woods says he's had no reports of injuries or even anyone being trapped in their homes or cars.
He stresses most of the damage was not structural, but rather utilities and limbs down.