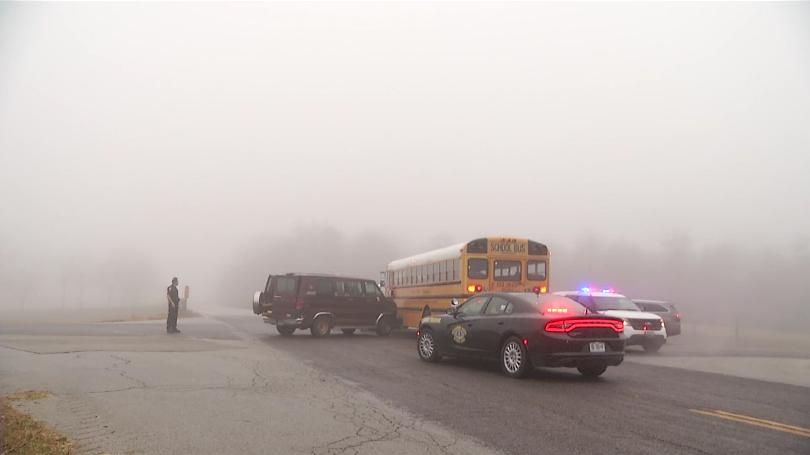 Photo courtesy of KY3
Slow down, use your headlights, and allow plenty of distance ahead of you….words of advice from the National Weather Service as we deal with thick fog across the Ozarks Friday morning.
A dense fog advisory is in effect for most of southwest Missouri until 10 a.m. Friday, with visibilities down to less than a quarter mile.
Many folks reported near zero visibility on the way to work in the Springfield area before daylight, although the fog started to lift by 8:30 a.m.
There have been several wrecks around the metro area, with the fog likely playing a role in some of them.
One of those involves a Springfield school bus that was struck by a van at Norton Road and Farm Road 127.
The R-12 district confirms nine students were on the bus, with most of them headed to Central High School, and there are no injuries reported in that wreck.
Another bus was brought in to take the kids to class.