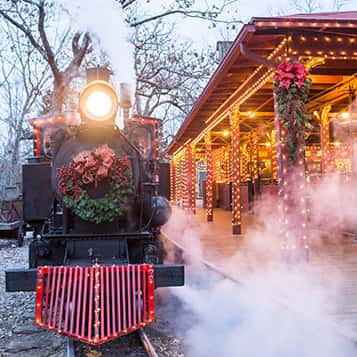 Courtesy Silver Dollar City (silverdollarcity.com).
A holiday weekend and temperatures in the lower 70's combined for a bit of history Saturday at Silver Dollar City.
The park near Branson hit an all-time record high for single day attendance with more than 28,000 visitors.
Lines to get into the park stretched east for miles, and workers shuttled some guests from a makeshift parking lot off Highway 76.
Silver Dollar City also extended its hours Saturday night to accommodate the big crowd.
The "Old Time Christmas" festival runs through January 1st.