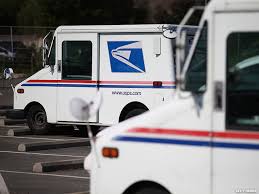 With Christmas less than a month away, the U.S. Postal Service is already geared up for the holiday rush.
Post offices in Springfield have already hired extra holiday help to get those packages sent off and delivered.
Postal carriers will be delivering packages here in the Springfield area early in the morning and late in the evening.
Also in the processing facility, the work force has increased about 30% and is now running almost 24 hours.