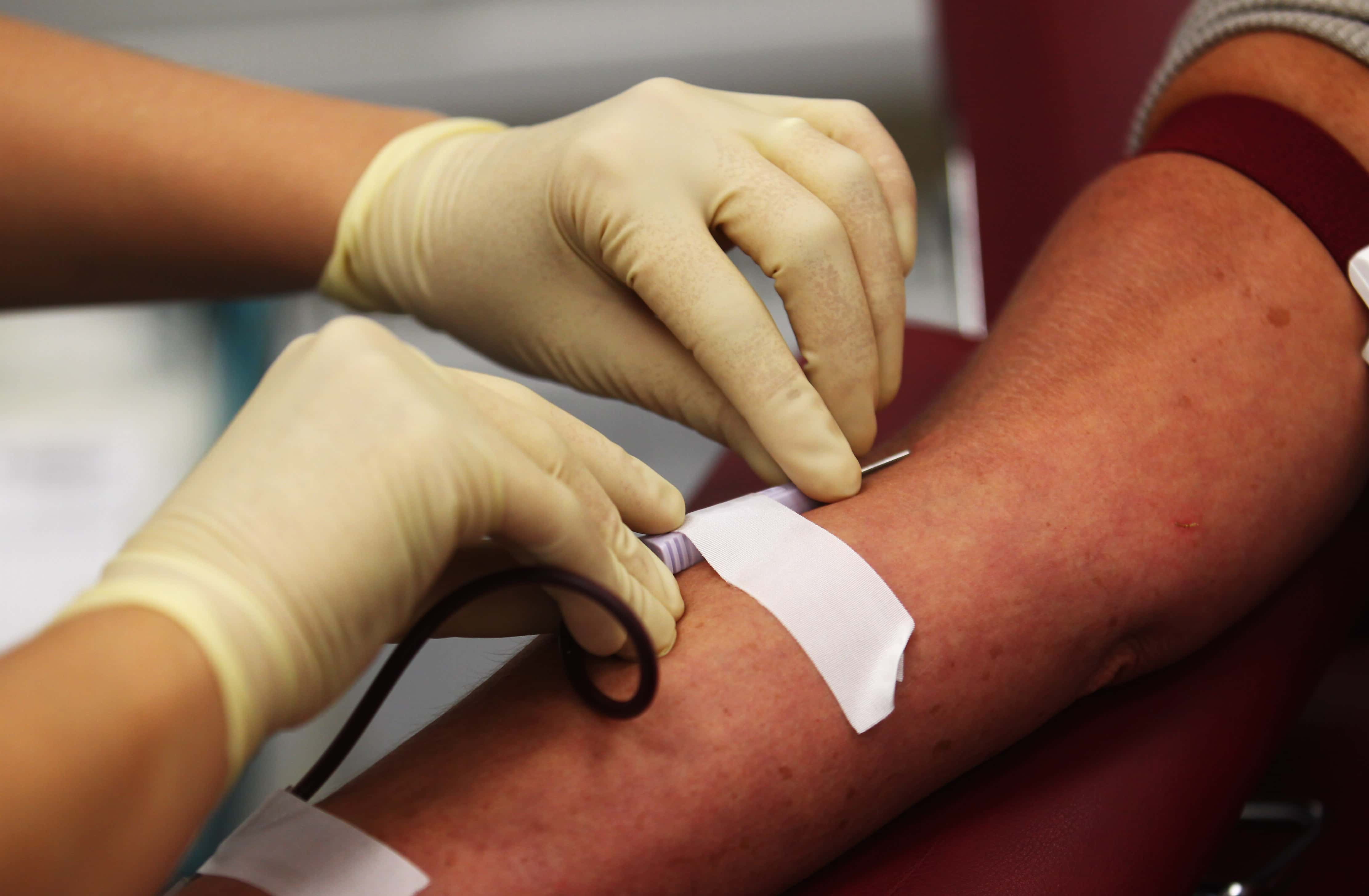 HARBURG, GERMANY - JUNE 08: A woman gets prepared to donate blood at the blood donation service Hamburg on June 8, 2011 in Harburg, Germany. Hospitals and the Red Cross in northern Germany have appealed to the public for blood donations as a result of the current outbreak of enterohemorrhagic E. coli, also known as the EHEC bacteria. With at least 2,200 people afflicted by the infection, and approximately 500 suffering from the HUS complication from EHEC that attacks the kidneys, hospitals have seen an explosive growth in their need for donated blood plasma. The EHEC outbreak has thus far killed at least 22 people in Europe's deadliest recorded outbreak of E. coli. (Photo by Joern Pollex/Getty Images)
The American Red Cross has an urgent need for blood and platelet donors to give now to ensure blood is available for medical treatments and emergencies during the holiday season.
The organization says blood and platelet donations often decline during the holidays. Regular donors are busy with holiday activities, and travel and severe winter weather may cause blood drive cancellations.
Yet donations remain critical for patients. In thanks for helping meet the urgent need around the holidays, all those who come to donate blood or platelets now through Dec. 19, 2018, will receive a $5 Amazon.com Gift Card via email. There are some restrictions.
Make an appointment to donate blood or platelets by downloading the free American Red Cross Blood Donor App, visiting RedCrossBlood.org or calling 1-800-RED CROSS (1-800-733-2767).
Another way to help keep the blood supply strong is to host a Red Cross blood drive this winter. To learn more about hosting a blood drive and to sign up, visit RedCrossBlood.org/HostADrive.