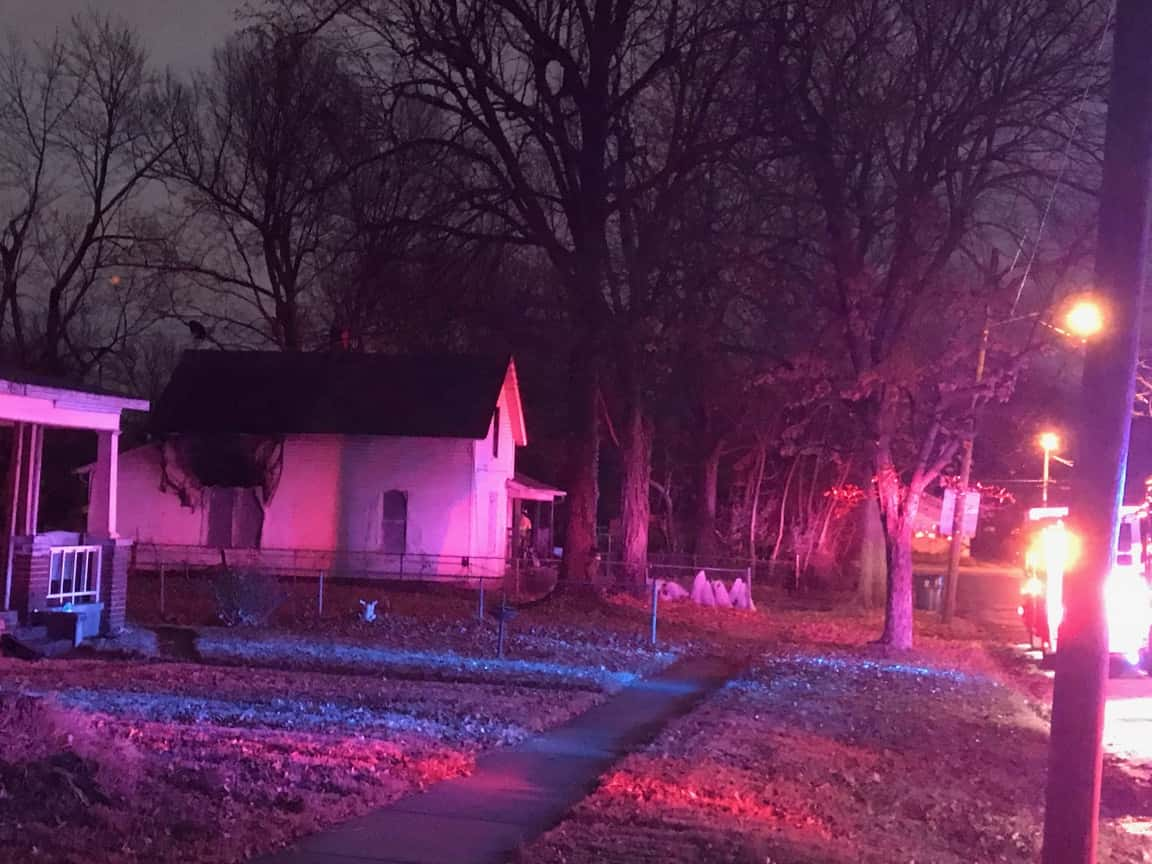 Firefighters clean up after a house fire near Irving and Division in Springfield. Photo by KTTS News
No word yet on what started a house fire this afternoon at Irving and Division in north Springfield.
Flames were shooting out of one side of the two-story home when firefighters arrived.
A battalion chief says the fire did heavy damage to the home.
The family who lived there was not home when the fire started.
The fire marshal is looking for the cause.

Fire damages house on North Irving in Springfield