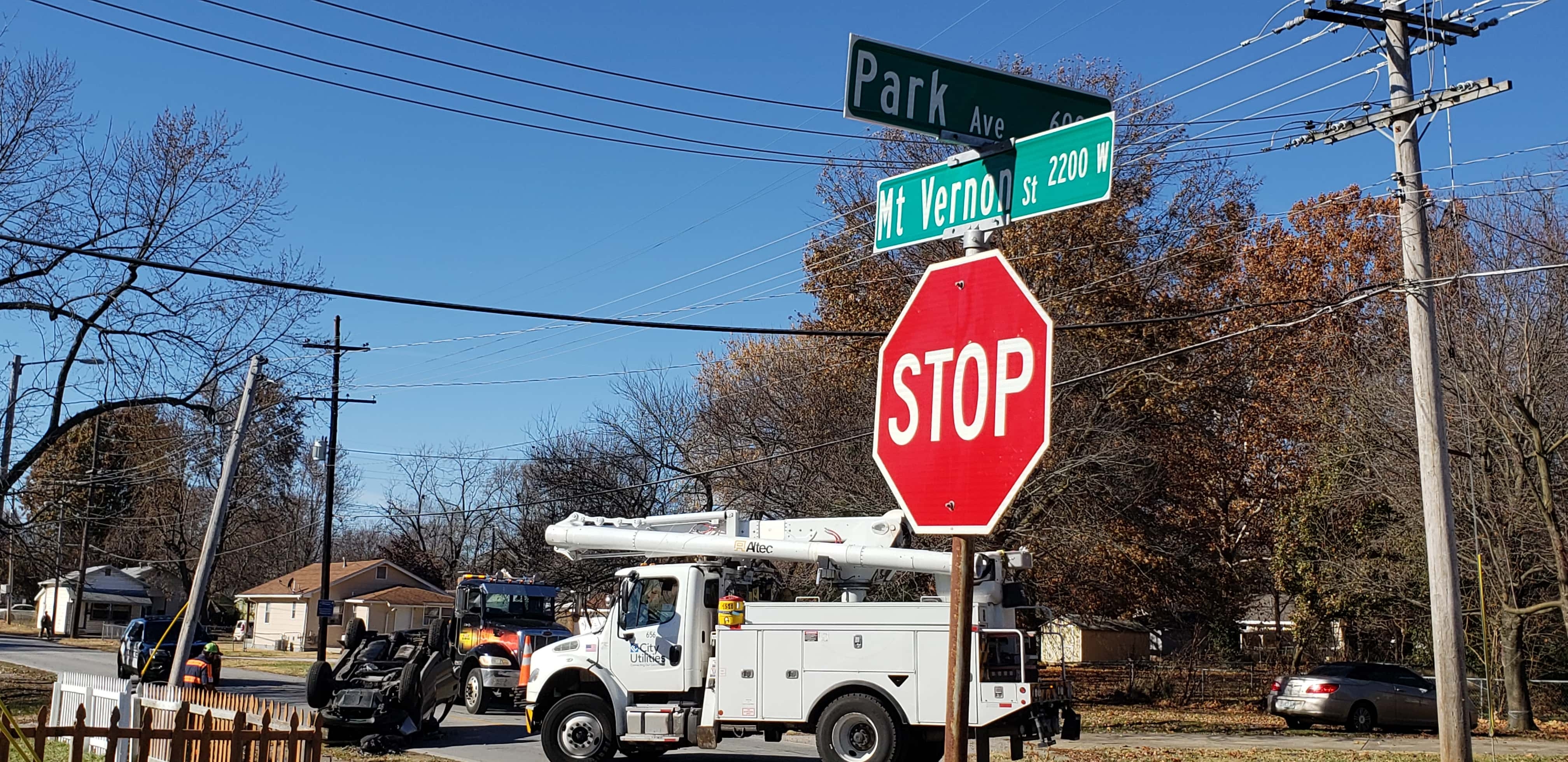 Photo by: Mike Volding
A roll over crash in West Springfield sends one to the hospital with non life threatening injuries.
Lieutenant Tony Vienhage with the Springfield Police Department says an SUV was driving east on Mount Vernon and left the road crashing into a utility pole at Park Avenue.
The SUV flipped on its top.
An off-duty Greene County deputy was in the area and saw two people, a man and a woman, jump out and try to run away.
The deputy had the man at gunpoint, and then he had a seizure and was taken to the hospital; the woman  ran away on foot.
Vienhage says police are not looking for the woman that got away.
The SUV struck a utility pole which City Utilities says knocked out power to just one house.
According to the outage map on City Utilities website the estimated time of restoration will be around 5 p.m.
Roll Over Crash on Mount Vernon and Park in Springfield