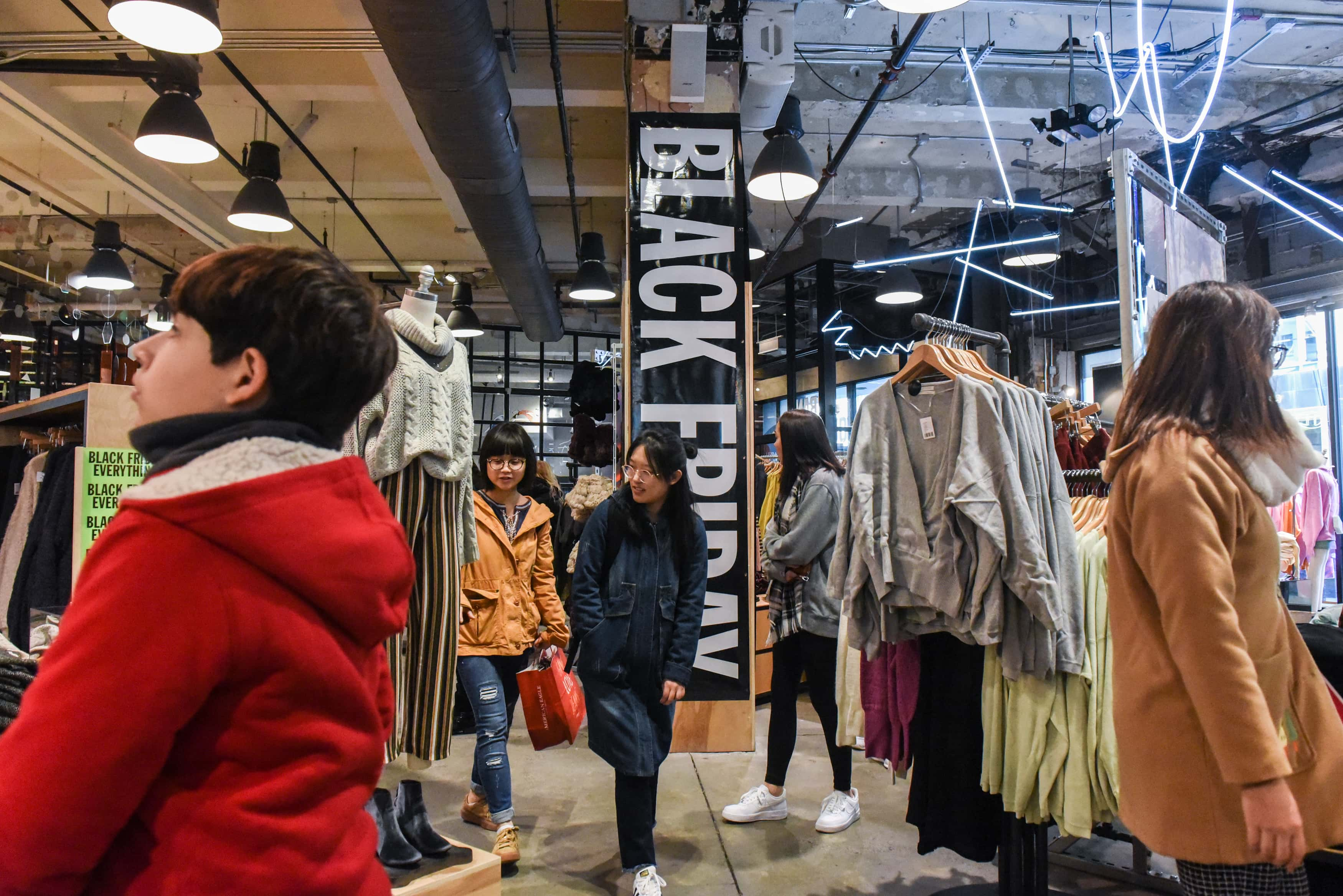 NEW YORK, NY - NOVEMBER 24: People shop at an Urban Outfitters store on "Black Friday" on November 24, 2017 in New York City. (Photo by Stephanie Keith/Getty Images)
As some people were taking naps from the turkey dinner others flocked to retailers in Springfield on Thanksgiving to get a good deal.
Some shoppers waited in line at a local Walmart for 45 minutes, but others say it wasn't as crazy as other Black Friday horror stories.
Shoppers told KTTS News they were there to buy things like TVs, tablets, Play Stations, movies and pajamas.
Among all the shoppers there were even a few that thought Black Friday should only be on Friday and not on Thanksgiving. But the deals were too good to pass up.
The deals continue all day on Friday.
If you can't make it, there will be more saving opportunities on Small Business Saturday and Cyber Monday.