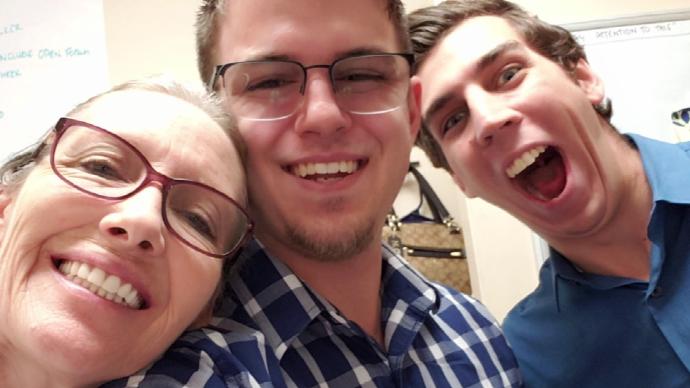 Photo Courtesy of KY3
A minor fender bender in Springfield on Tuesday turned into a first degree murder charge against a driver.
Barbara Foster's car was hit from behind while she was sitting in traffic on Campbell and University.
Police say when Foster got out of the car to inspect the damage, the other driver, Elizabeth McKeown intentionally ran her over.
Logan Rader, one of Foster's co-workers, tells KY3 they're trying to cope with their loss.
"We knew that she had been rear ended because actually we spoke to her just before. She said hey I just got been rear-ended. I got to let you go," Rader says.
Rader remembers hearing about the accident.
"We're trying not to think the worst at that point. That couldn't be her. Of course it's somebody else. It wasn't something any of us were ready for," he said.
Police say McKeown dragged Foster almost 60 feet.
Foster died at the hospital.
McKeown is in the Greene County Jail without bond. The court decided that she is a danger to the community based on this crime.