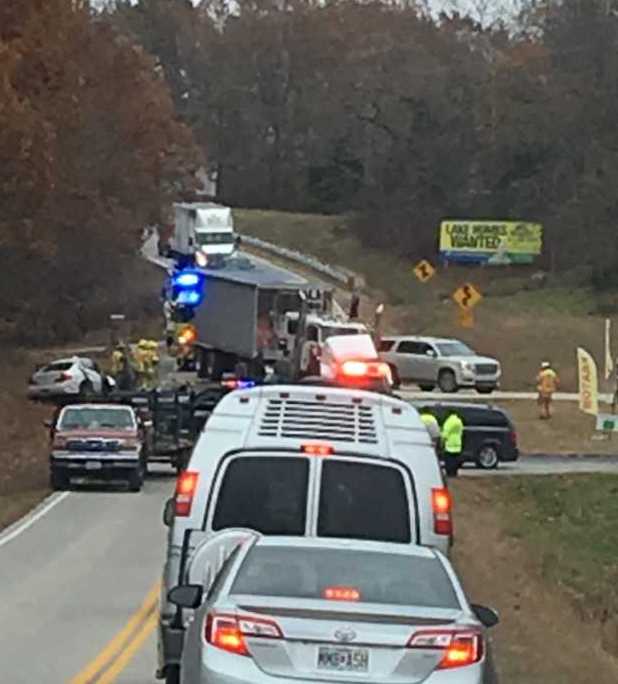 photo provided by Justin Compton
The Highway Patrol has released the name of the man who was killed in a crash Monday on Highway 86 south of Hollister.
Troopers say Jimmie Elliott from Rogers, Arkansas died when his car crossed the center line west of Highway 65 and hit a tractor-trailer head-on.
The driver of the tractor-trailer was not hurt.
Original Story:
The Missouri State Highway Patrol says at least one person was killed in a crash.
Troopers say it happened Monday afternoon west of Highway 86 and Highway 65.
The identity of the person hasn't been released.
The crash backed up traffic.
We will keep you updated with the latest as it becomes available.