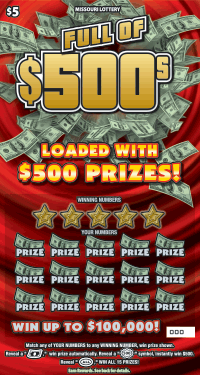 Courtesy Missouri Lottery
A man from Springfield is $100,000 richer after scratching off a Missouri Lottery ticket.
Johnny Cordell bought the winning "Full of 500's" ticket for $5.00 at the Kum & Go on Kansas Expressway near College.
It was one of five top-prize winning tickets offered in the game.