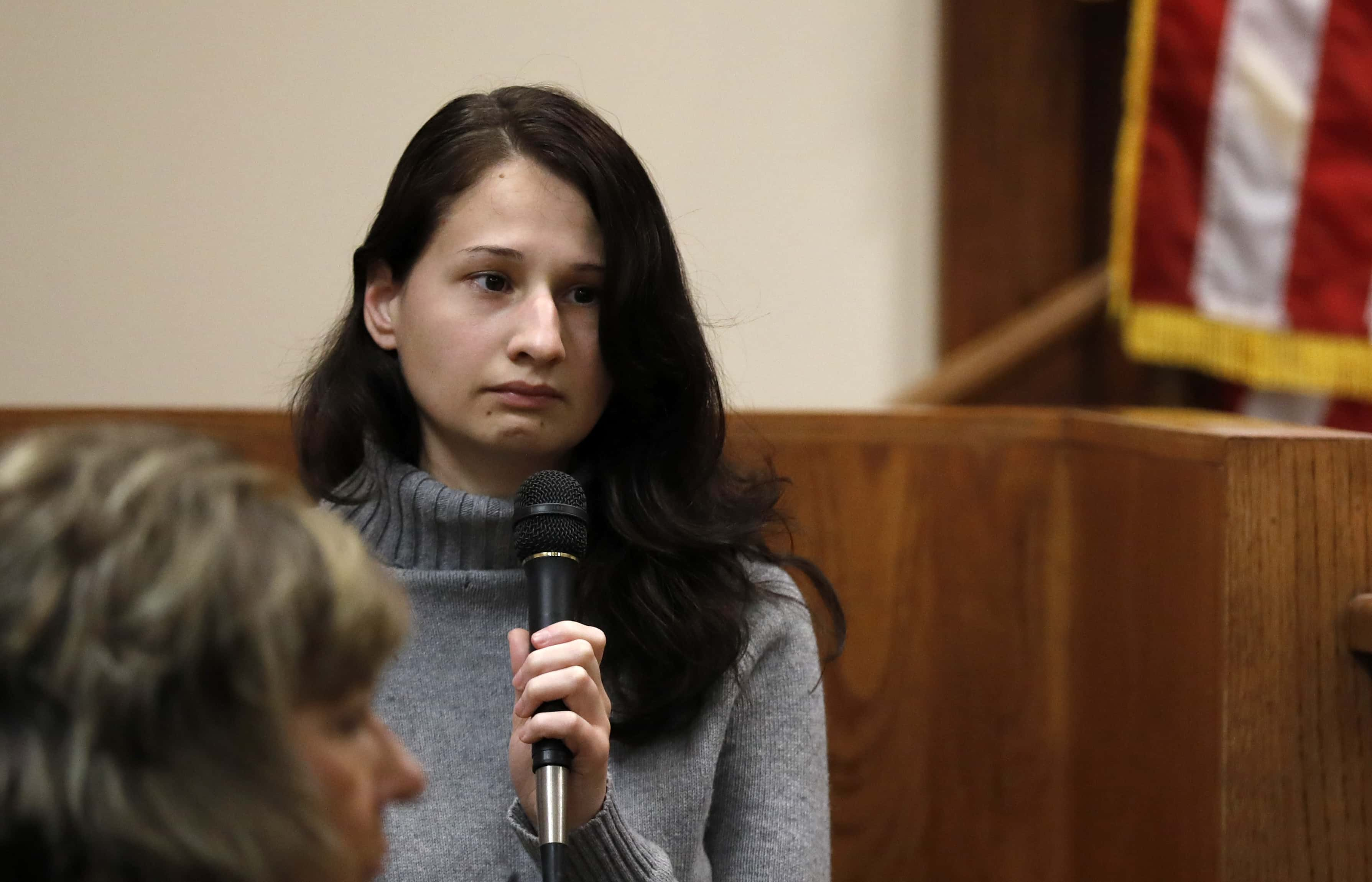 pool photo/ Springfield News-Leader
UPDATE: It's the third day of the Nicholas Godejohn trial.
The trial resumes after the prosecution called  clinical psychologist, Dr. Robert Denney, a rebuttal witness to challenge Dr. Frank's opinion about Godejohn.
Judge David Jones asked Godejohn about testifying. He decided not to take the stand.
Godejohn's  ex-girlfriend Gypsy Blanchard was called to the stand this morning. Blanchard entered the courtroom with shackles around her ankles.
Godejohn admitted to fatally stabbing Gypsy's mother,Dee Dee Blanchard, in 2015.
Gypsy testified that she had a secret relationship with Godejohn. She said she told him about not needing a wheelchair, and later told him she didn't have cancer, muscular dystrophy, a hearing disability, and a seizure disorder.It's believed that Dee Dee tricked her daughter into thinking she was ill.
Blanchard went on to say that her mother beat, starved, and chained her to the bed for weeks after she attempted to run away.
Gypsy was sentenced to ten years for her role in Dee Dee's murder.
Jurors have already watched Godejohn admit to killing Dee Dee. Defense attorneys have said that the 29-year-old man from Big Bend, Wisconsin, is autistic and did not have the mental capabilities required for premeditation.
He says Gypsy asked him to kill her.

Day 3: Godejohn Trial