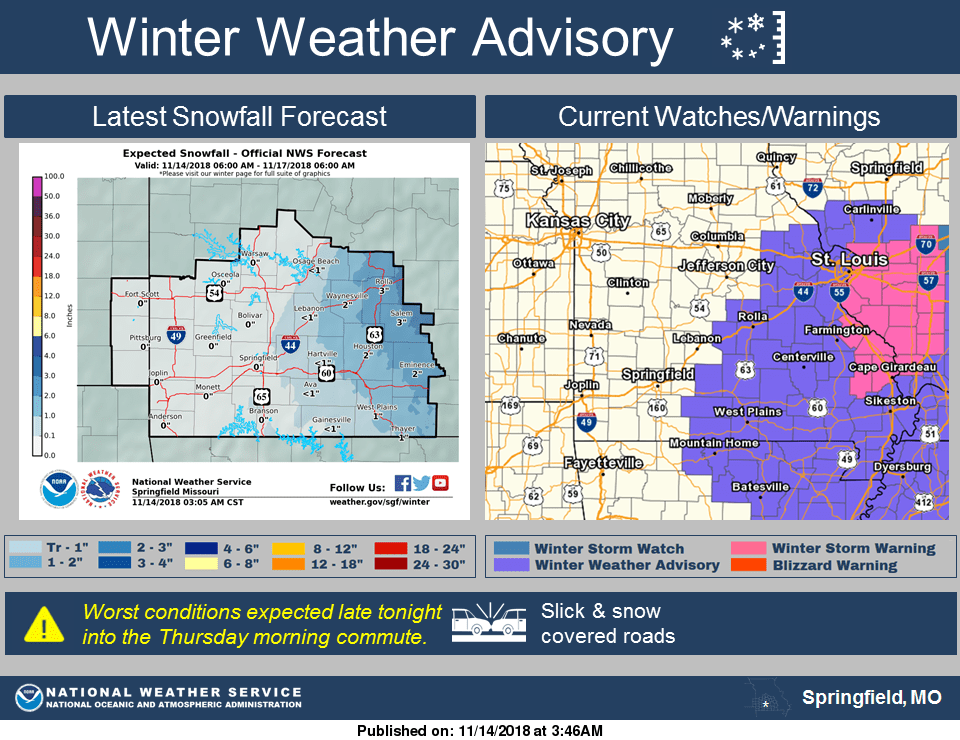 Courtesy National Weather Service Springfield, MO
The National Weather Service in Springfield has issued a winter weather advisory for the eastern Ozarks from 4 p.m. Wednesday until noon on Thursday.
Forecasters say snowfall is expected to develop by early evening Wednesday and continue through the night with one to two inches possible by Thursday morning.
Snow will remain possible over the eastern Ozarks until midday Thursday with a storm total snow of one to three inches.
Douglas, Ozark and Wright counties are included in the advisory.