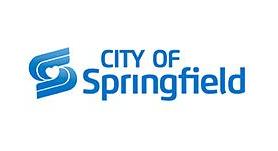 Springfield Public Works officials have presented the findings of a citizen survey about what street projects people want to see.
Engineers told Springfield City Council that the most popular proposal is a plan to widen Campbell between Republic and Westview.
The projects would be paid for with money from the 1/4-cent capital improvement sales tax passed by voters in 2016.
You can see the details from the city below or watch the video.
Public Works leaders presented the findings of a citizen survey regarding capital improvement and transportation projects at the Oct. 2 City Council lunch workshop.
More than 1500 citizens responded to the survey, which asked them to prioritize the projects they think are most beneficial to the community, offer guidance on the amount that should be invested in certain city-wide programs and provide any additional comments they might have.
The survey was open to anyone who lives, works or visits Springfield and frequents City roadways.
Public Works engineers identified 26 proposed projects for the survey, designed to not only make streets safer, but also more user-friendly for all modes of transportation.
The list was created using the following criteria:
• Increased safety for all users
• Support of economic development
• Protection and enhancement of the environment and quality of life
• Intermodal connectivity
• Condition of the infrastructure
• Opportunity for public and private partnerships
• Efficiency & effectiveness of the system.
The most popular projects identified included:
1. Campbell Ave. Widening (Republic Rd. to Westview St.)
2. Galloway St. Widening (Luster Ave. to Lone Pine Ave.)
3. Kansas Ave. Widening (Republic Rd to Walnut Lawn St.)
4. Division St. Reconstruction (National Ave. to Glenstone Ave.)
5. Battlefield Rd. and Lone Pine Ave. Intersection
6. National Ave. and Sunset St. Intersection
7. Fremont Ave. Widening (Erie St. to Independence St.)
8. National Ave. Widening (Walnut Lawn St. to Montclair St.)
In addition, citizen responses suggested that the City's current efforts to build and maintain roadways and other infrastructure are appreciated but could use more investment.
The results from the survey were used alongside other considerations, such as City department and partner agency assessed need, continuation project status and equitable geographic dispersion, to calculate a final list for Council consideration.
Council reviewed that list today.
City/agency need is determined by City departments and partner agencies who assess other variables that may impact the project's overall benefit to the community.
Total crashes, traffic capacity, infrastructure condition, economic development potential and flooding within the project area were all factors considered.
Highest-Rated Projects (all factors considered):
• Galloway Street (Luster to Lone Pine)
• Campbell Ave. Widening (Republic to Westview)
• Division St. Reconstruction (National to Glenstone)
• West Bypass & Kearney Intersection
• Division St. Sidewalk (West Ave. to Kansas Expwy.)
• Kansas Ave. Widening (Republic to Walnut Lawn)
• Battlefield & Lone Pine Intersection
• National & Sunset Intersection
• Fremont Ave. Widening (Erie to Independence)
• National Ave. Widening (Walnut Lawn to Montclair)
Council also evaluated the possibility of a longer-term option for the ¼-cent capital improvements sales tax.
Some reasons that suggest a longer term could be beneficial include:
The City currently splits up project phases (e.g., design and construction) and cannot fully commit to our citizens that a project will be completed, regardless of need, until a future tax initiative is approved.
An extended term would allow us to see a project commitment all the way through.
Due to short tax terms, it is more challenging for the City to respond to unknown future needs.
These could be related to a job growth project or critical infrastructure needs.
A longer tax term allows us to have the flexibility to respond to such a need, if necessary; and The City could utilize bonding to accelerate certain projects and/or to address larger scale projects that might not otherwise be feasible because they would require too large of an amount of "pay-as-you-go" money.
"When you have a longer window of planning, it does create additional efficiencies," Smith explained. "And could expedite project timelines."
At the conclusion of the meeting, Council indicated support of the proposed project list and for keeping the sunset, but extending it to 20 years, per City Manager Jason Gage's recommendation.
The public engagement process, including the citizen survey, would continue to occur to collect feedback on projects.