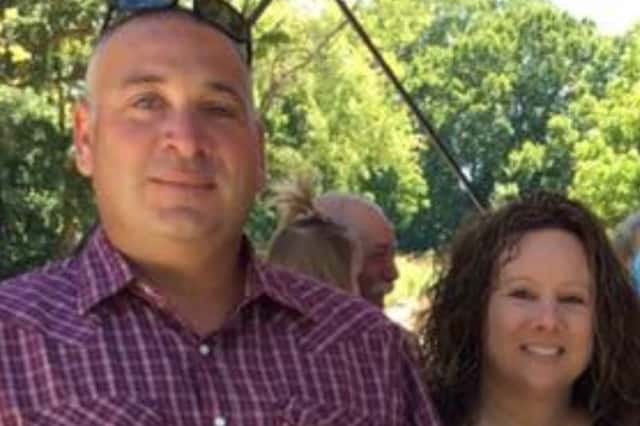 The Dallas County Sheriff has released the names of the couple found shot to death outside their home near Tunas.
Authorities believe Joe and Brandy Allen interrupted a robbery Sunday morning.
Their children, ages 14 and 18, were not home because the Allen's had just celebrated a wedding anniversary.
Investigators are looking for two suspects in the case.
The sheriff says it appears the couple died in a shootout with the suspects.
Authorities have recovered the couple's stolen truck.
If you have any information in the case, you can call 417-383-5232.
Original Story
The Dallas County Sheriff is asking for help solving the deaths of two people in Tunas.
The homeowners were killed in a shootout over the weekend after they interrupted an apparent home invasion robbery.
Their pickup is still missing.
The 2006 Chevy truck is silver with dark gray or black fender flares.
If you have any information, you can call 417-383-5232.