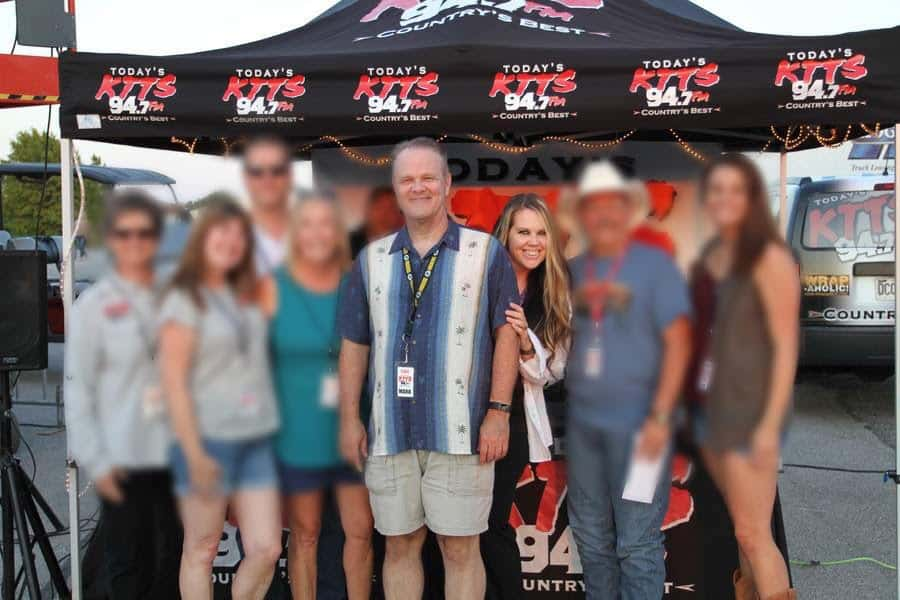 I've had co-workers get fired. I've had co-workers get arrested. I've never had a co-worker die.
Our program director and my boss, Mark Grantin, died last week.  He had battled cancer for several years and fought valiantly.  He always came right back to work after chemo sessions, never complained, and vowed to kick cancer's butt all the way.  And he did…for a very long time.
But, earlier this month he lost the battle.  He went in to have surgery to remove cancer cells from his brain, which went well, but he couldn't gain his strength back. Doctors discovered the cancer had spread throughout his body.
Many of us were fortunate enough to be able to go visit him one last time.  We went back in pairs to his room in the ICU and were able to thank him for inspiring us, pushing us, and making us better versions of ourselves.
Coping with a loss at work is weird.  You can't stop. It's not what Mark would have wanted, by any means.  But you have to pause…and we find ourselves pausing a lot. Tears start to form as you look at each other and take a deep breath.
We lean on each other and even gathered at a local coffee house to share stories and fond memories of Mark. 
When you walk by his locked office, his door is now bare – once adorned with messages of encouragement and determination.
What does 'moving on' look like?  What is it going to be like getting a new boss — someone else moving into his office?
The bar was set so high.  Mark was tough and kind and full of empathy.  He was a much-respected man.
He left for surgery less than a month after bringing me on to the KTTS Morning Show.  Selfishly, I had so much to learn from him. We all did.  When I look at this picture, I smile.  It was foretelling.  It's like I knew I would be moving out of news and into a position with Mark as my new leader.  Emerging. Peeking around to the other side…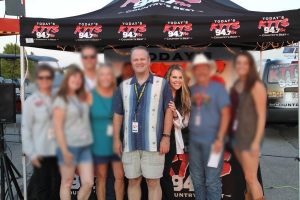 As we prepare for his funeral on Friday, one thing is for sure.  His death has brought our work family closer together.  We have a little more patience and love for each other – which are sewn together by the threads that were woven by Mark Grantin.  We also have the determination to double-down and continue to make KTTS the very best it can be for our amazing community.  That's what Mark would have wanted.
Please keep his family in your hearts. The wink was for his son, who has autism.