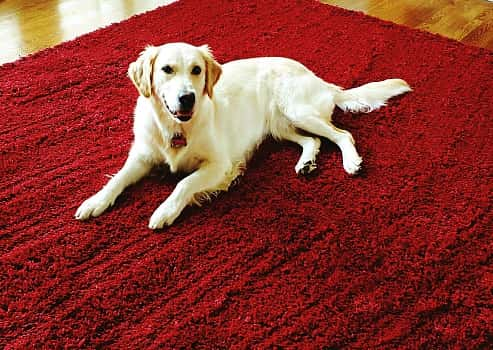 High Angle View Of Golden Retriever Relaxing On Red Rug At Home
Smucker's has asked that several brands of wet dog food products be taken off the shelves because of low levels of pentobarbital which is a euthanasia drug!
The company states that Gravy Train, Kibbles 'N Bits, Ol' Roy, and Skippy canned/wet dog food  do not meet their  quality specifications.
Retailers have been asked to remove the impacted shipments from their warehouses.
The FDA, as well as veterinarians and animal nutrition specialists, have confirmed that the low levels of the drug pentobarbital, do not pose a threat to your dog.
Smucker's also stated that the presence of this substance at any level is not acceptable to them and their quality standards. They sincerely apologize for the concern this has caused.
What do you do? Call 800-828-9980 for more information!