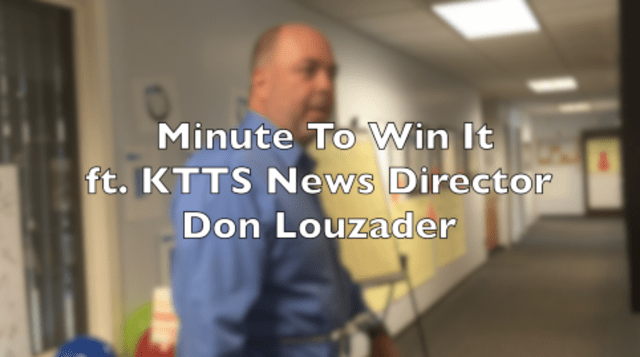 KTTS News Director Don Louzader "Shakes It Off"
Sometimes our inner Taylor Swift comes out and we just can't help but "Shake It Off". When KTTS News Director Don Louzader isn't busy picking up awards for best newscast in the country he provides a little entertainment around the office.
Louzader played "Junk in the Trunk" and other popular games from the NBC game show "Minute To Win It" today.
Luckily our cameras were rolling and captured this viral video for you! Be sure to scroll through the photos above to see his priceless reactions and then share the video on social media!
You know his BOOMING voice from KTTS News. We know him in a little…different way.Watch the FULL video here: http://bit.ly/1GLqN88

Posted by Fotsch and Lindsay on Thursday, June 25, 2015