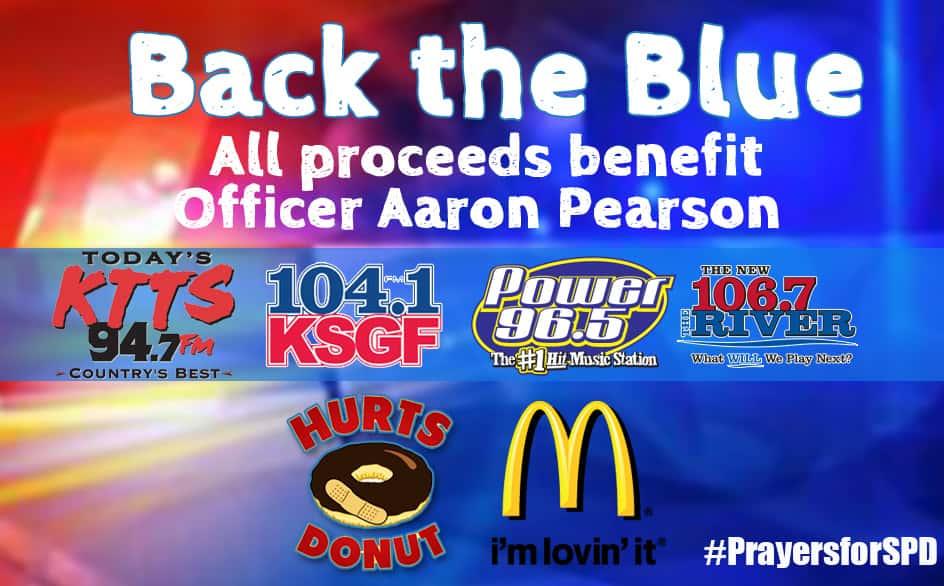 KTTS is teaming up with McDonald's of the Ozarks and Hurts Donuts for Back The Blue on Thursday, February 5th in the Battlefield Mall parking lot from 6:30AM – 8:30AM.
Our staff will be serving up hot McDonald's coffee and tasty Hurts Donuts, with suggested donations (cash only) of $10 going to benefit Officer Aaron Pearson, who sustained career-ending injuries in the line of duty with the Springfield Police Department.
KTTS is proud to partner with our sister stations Power 96.5, 106.7 The River, 104.1 KSGF as well as Hurts Donuts and McDonald's to support Officer Pearson.