The Conquer Chiari Walk Across America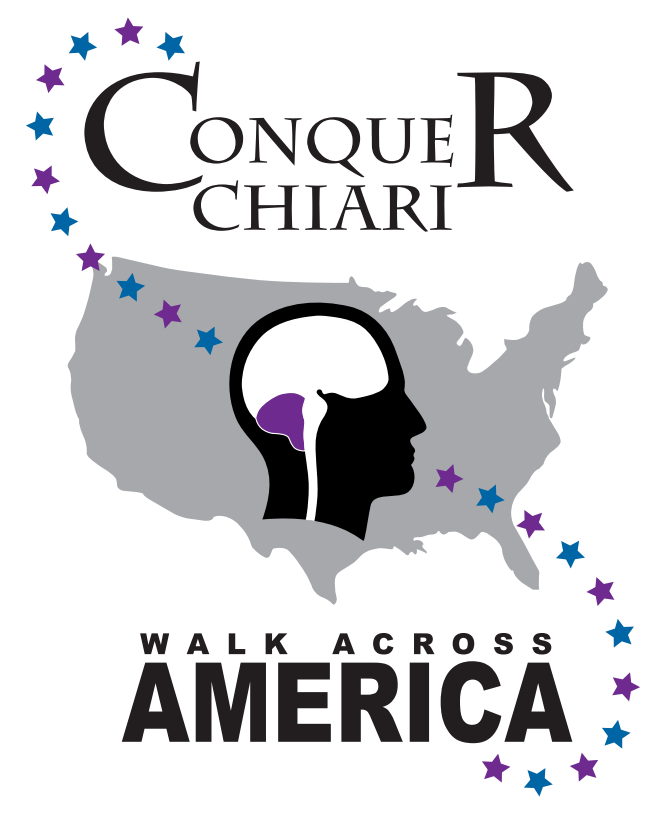 About The Walk Across America
When: Saturday, September 23rd, 2023. Registration begins at 12:00 pm. Walk starts at 1:00 pm.

Where: The local walk is being held at Osage Beach City Pk. Pavilion, 950 Hatchery Road, Osage Beach, MO 26504 Various walk distances available, walk at your fitness level.

Who: Everyone is invited to participate. A minimum donation of $40 is suggested. Participants are asked to pre-register on-line at walk.conquerchiari.org. T-shirts will be provided to those who pre-register by 8/16 and raise/donate at least $40. Contact: Michelle Fronick at (417) 343-8288 or michelle.fronick@hotmail.com.

Why: To raise awareness of Chiari Malformation and to raise money for valuable research. In 2022, the event was held both live & virtually involving thousands of participants and raised more than $300,000 for research and other patient centered programs. Since its inception in September 2008, the Conquer Chiari Walk Across America has been held in 252 cities in 47 states with over 102,000 participating walkers, and has raised over 6.1 million dollars.
About Chiari Malformation
Neurological disorder where the brain descends out of the skull and puts pressure on the spine.
Affects over 300,000 people in the US.
Affects people of all ages and races.
Causes a wide ranging, diverse set of symptoms, including severe headaches, neck pain, balance problems, weakness in the arms and legs, and respiratory problems.
Patients often go 5 years or more before being diagnosed.
Many patients undergo traumatic brain surgery to try to relieve symptoms. Surgery fails about 20% of the time and many patients require multiple surgeries.
Chiari can place a tremendous strain on patients and their families.
Very little federal funds have been directed towards research.
Conquer Chiari, known formally as the C&S Patient Education Foundation, is a 501(c)3 public charity dedicated to improving the experiences and outcomes of Chiari patients through education, awareness, and research. The Conquer Chiari website (CLICK HERE) is the single most comprehensive source of information available on Chiari and related topics. For more information, contact: Rick Labuda, Executive Director, director@conquerchiari.org, 724-940-0116.
Related Events