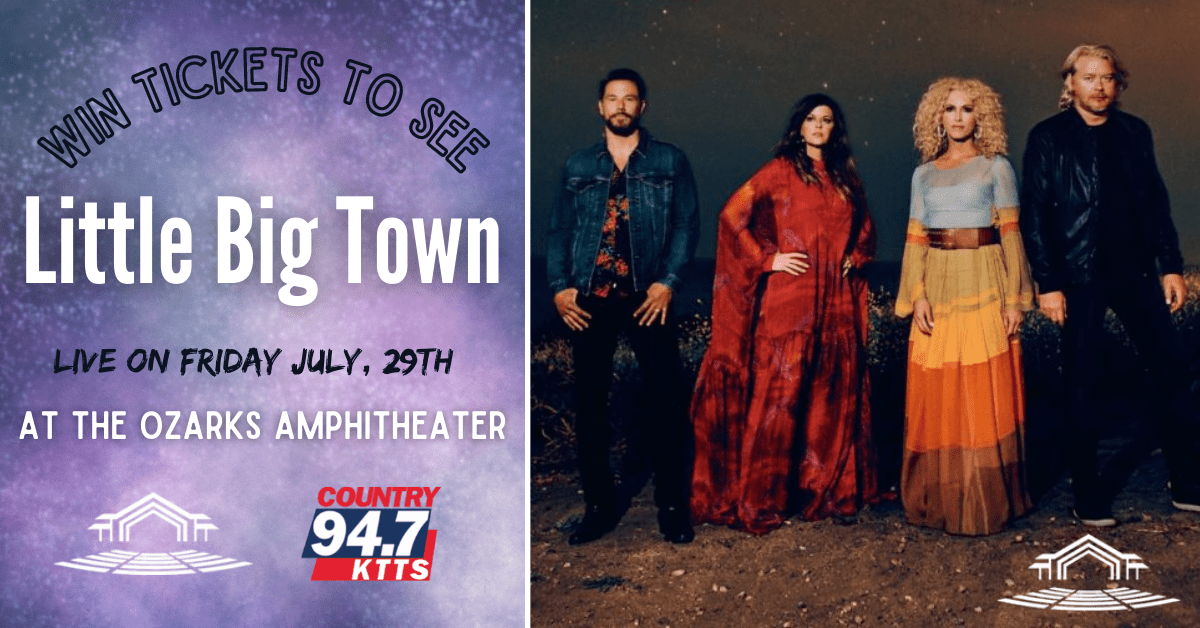 KTTS and our friends at the Ozarks Amphitheater want to send you to see Little Big Town!
Listen with KTTS to win a pair of tickets to see beloved, country group, Little Big Town, LIVE on the evening of Friday, July 29th at the Ozarks Amphitheater.
Listen afternoons all this week with Commander Tom for your chance to win a pair of tickets to the show.
Next week, you'll have one LAST chance to win during mornings with Nancy & Rick.
Find additional tickets and all of the show details when you CLICK HERE.
Click here for station contest rules: Contest Rules