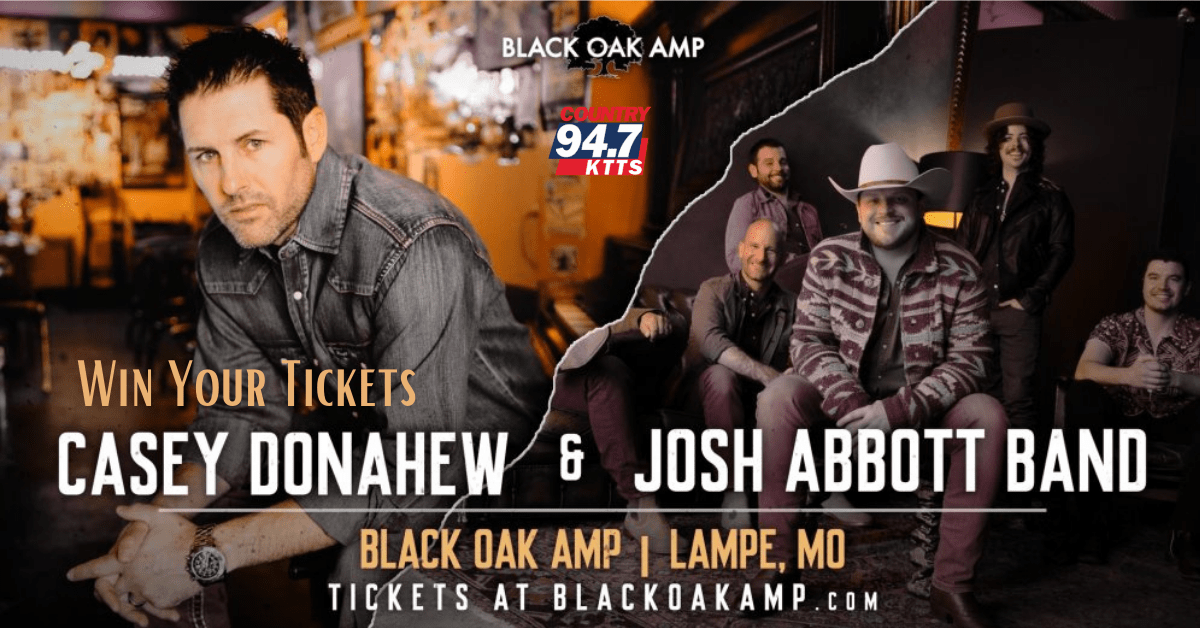 Everything Country 94.7 KTTS can't wait to send YOU to see Casey Donahew AND Josh Abbott, LIVE, at the Black Oak Amphitheater!
Mark your calendar for Saturday, May 28th as Casey Donahew & Josh Abbott take the stage at Black Oak Amphitheater in Lampe, MO.
We want to send YOU with a pair of tickets to the concert! Register below for a chance to win tickets!
Find all the concert details and tickets for the show when you CLICK HERE.
Find contest rules here: Contest Rules