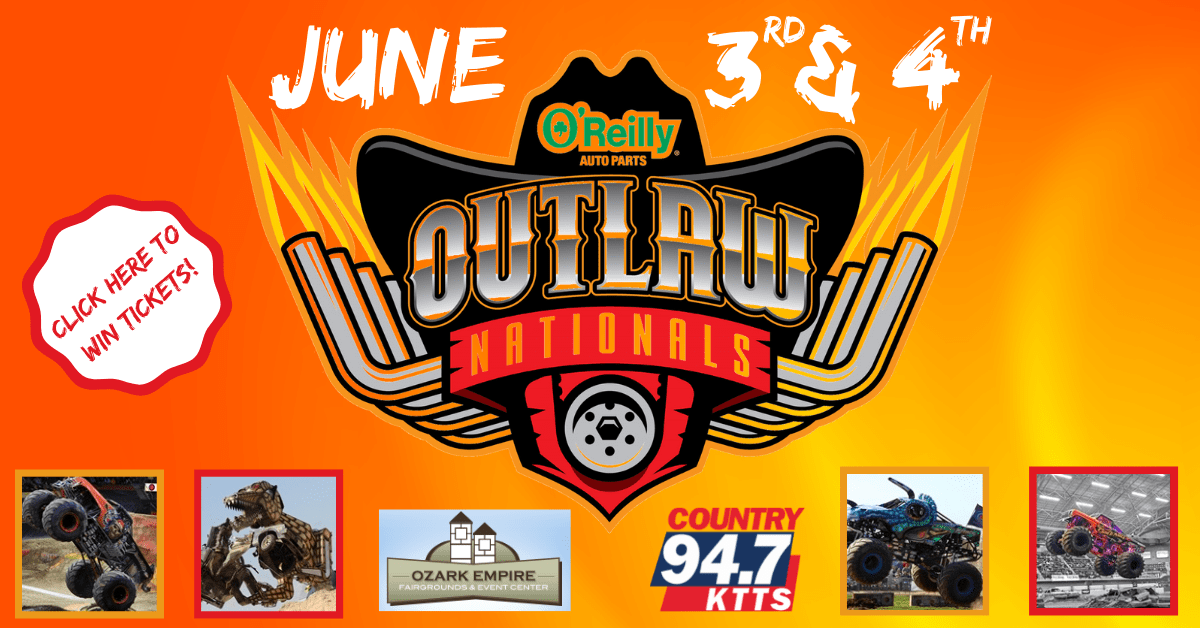 Country 94.7 KTTS and the Ozark Empire Fairgrounds want to hook you and your family up with tickets to the most EPIC monster truck show in the Ozarks.
The O'Reilly Auto Parts Outlaw Nationals Monster Truck Show is going on Friday and Saturday, June 3rd & 4th, at the Ozark Empire Fairgrounds.
Don't miss an incredibly exciting show with some of the sport's greatest trucks! 'Toxic', 'Wild Side', 'Barbarian', and so many more of your favorite trucks have been invited this year! Be sure to come out early so that you can meet the drivers, get autographs, and take pictures of the trucks.
Find all the information and register to win a family 4-pack of tickets to the show below:
contest rules can be found click here: Contest Rules