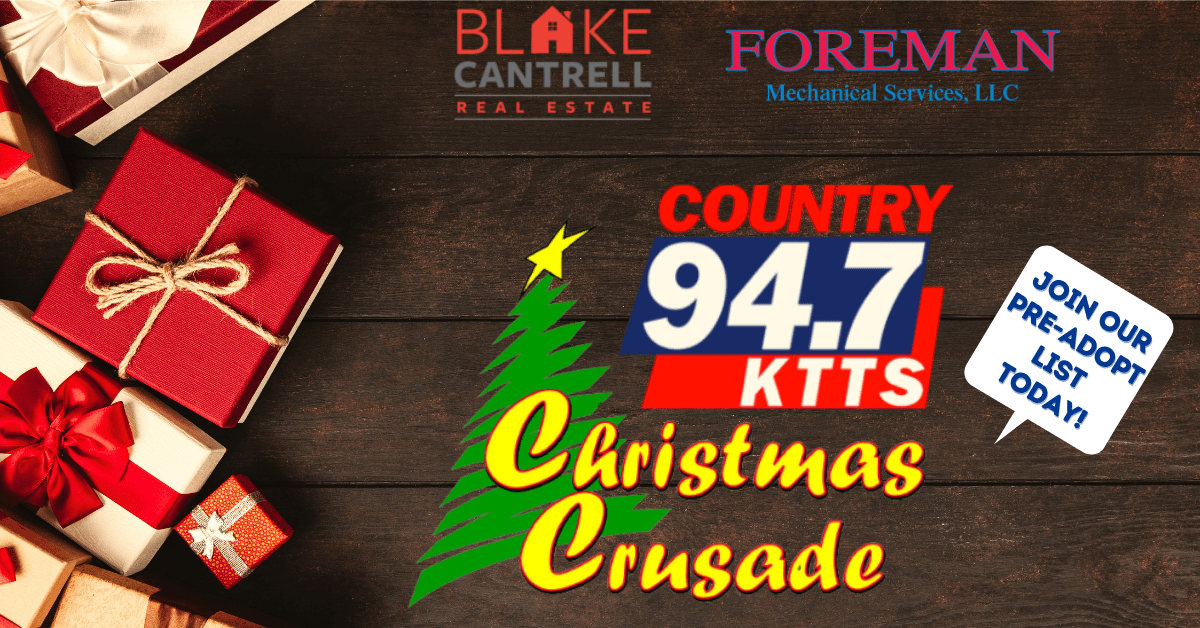 Ho Ho Ho! It's that time of year again… Well, maybe not quite yet. But it's never too early to start planning for the 2021 KTTS Christmas Crusade!
The holiday season will be here before you know it, and many children right here in the Ozarks need your help.
Every year we receive hundreds of requests from local families, asking to help provide their child with a Christmas miracle – A warm meal, outfit, and a few gifts to put under the tree.
That is why we're reaching out to YOU, our incredible listeners, for help.
With your incredible generosity, the KTTS Christmas Crusade sponsored by Foreman Mechanical Heating & Cooling and Blake Cantrell Real Estate gives each of us the opportunity to make a difference in a child's life this holiday season!
You can pre-adopt a deserving child today, when you sign up by CLICKING HERE.
We'll put you on our pre-adopt list now, and contact you closer to the holiday season!
If you're unable to commit to becoming a donor today, but might like to be considered closer to the holiday season, join our "Reserve Donor List". We will reach out to you only in the event that we are unable to find enough donors. You can join that list when you CLICK HERE.
Thank you so much for opening up your heart and making a child's Christmas incredible!